Preview of Episode 3 –"The Author's Choice"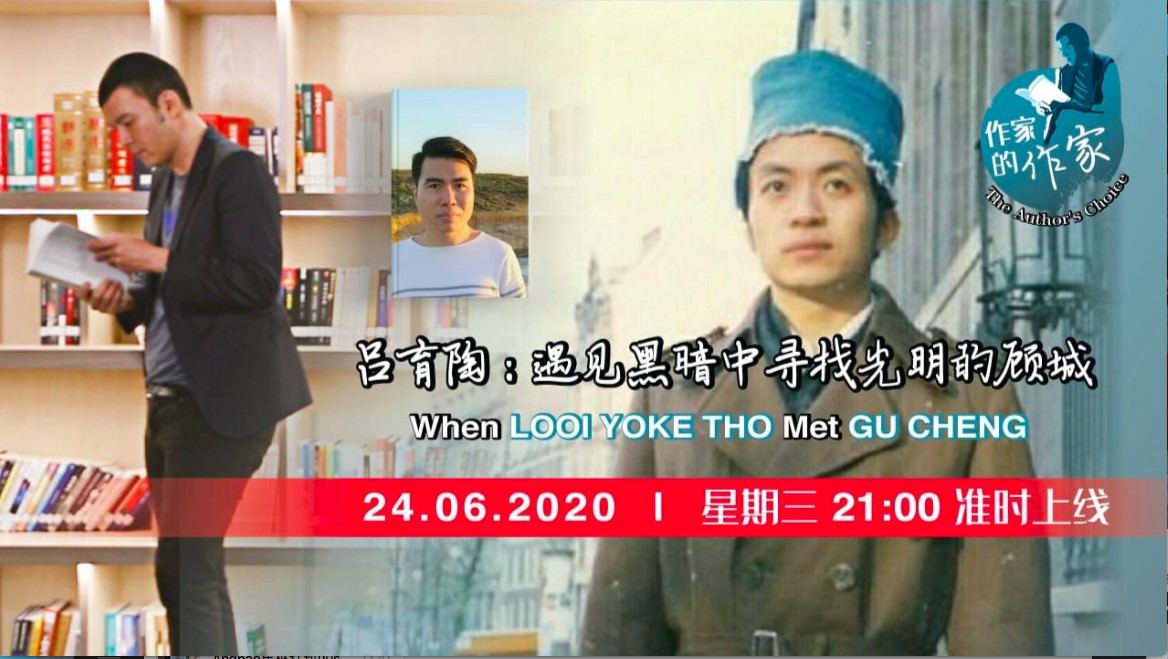 "The night gave me black eyes, but I used it to find the light."
Some people remember Gu Cheng because of the rumor that he killed his wife with an axe on his deathbed; while others remember Gu Cheng because of his poem "A Generation". The tension between darkness and light is an eternal proposition for human beings to grapple with. Henceforth this poem can transcend the limitation of time and space, and it is regarded as a classic by the world today.
Looi Yoke Tho, a Malaysian poet, has read Gu Cheng since his youth. Similar to Gu Cheng, he began to write poems in his teens. In his view, Gu Cheng's poems are full of the beauty of fairy tales and the brutality of reality. And it is not just a generation who had been influenced by his poetic style.
Watch "The Author's Choice" which premiered at 9:00 p.m. on Wednesday, June 24, where Owen Yap and Looi Yoke Tho would take you to meet Gu Cheng, who is looking for light in the dark.
Guest of this interview: Looi Yoke Tho
Born in Penang, Malaysia in 1969 with his ancestral home in Shunde, Guangdong. Graduated from the Department of Computer Science, Campbell University.