The Opening Of Promotion Center Of Wuhan Tourism
In Malaysia (Kuala Lumpur)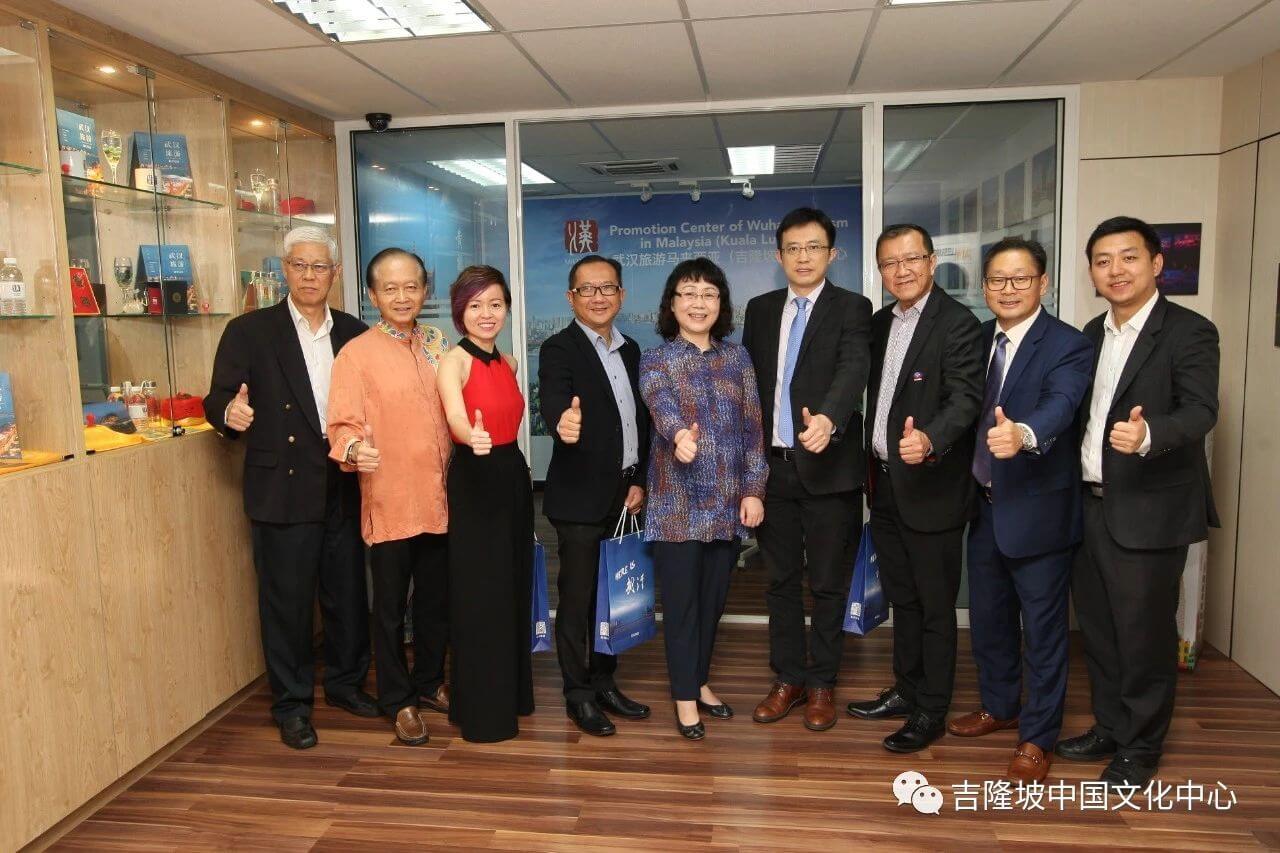 The Promotion Center of Wuhan tourism in Malaysia (Kuala Lumpur) was officially opened in Kuala Lumpur, Malaysia. The Center was set up by Wuhan Municipality Culture and Tourism Bureau (WMCTB) to cover promotion of Wuhan signature tourism products in both Malaysia and Southeast Asia. The dedicated overseas sales promotion entity aims to heighten the image of Wuhan tourism, and expand the popularity and fame of Wuhan tourism. It is jointly established and operated by Wuhan's Hubei Besttour with its Malaysian counterpart GTC Group.
With the formation of the center, authorized agencies of both Malaysia and China would disseminate the latest Wuhan tourism information and promotional activities to Malaysian and Southeast Asian tour operators on a regular and infrequent basis respectively. It would facilitate bilateral exchanges and collaboration amongst tourism business operators of both countries, organize Malaysian tour operators to conduct in site visits and tourism resources familiarization tours to Wuhan. Through such means, it would provide a crucial impetus in enhancing Wuhan inbound volume of tourist arrivals.
Mr. Zhang Jiexin, Director of China Cultural Centre in Kuala Lumpur, Ms. Ge Mingfen, the delegation head of Promotion Center of Wuhan tourism in Malaysia (Kuala Lumpur), Mr. Jimmy Thoo deputy president of Malaysian Travel & Tour Agencies Association (MATTA), Mr. Patrick Law Secretary of Malaysian Chinese Tourism Association (MCTA), chief executive Mr. Sam Chia, managing director of GTC Group Dato' Keith Li and Mr. Ma Cheng assistant to the general manager of Wubei Besttour International Tour Pte. Ltd were also present to grace the Center's official opening ceremony.
Mingfen Ms. Ge, WMCTB's survey researcher said that Wuhan is a major city that is endowed with abundant tourism resources, rich culture-oriented people and scenic vistas. She hence also hoped the establishment of the Center could spur its Wuhan promotion campaign to Malaysian public and entice more would be visitors making a beeline to the city.
CCCKL's Director Messrs. Zhang also remarked that the Center would be open to the public in the near future to be the one-stop center in terms of cultural activities, tourism promotion, training, information services and the likes with the aim of further enhancing Sino-Malaysia bilateral cultural and tourism communications and cooperation. These activities would be carried out to benefit all Malaysians irrespective of race, religion and creed. He welcomed the setting up of the Promotion Center of Wuhan tourism in Malaysia (Kuala Lumpur) and believed that this key platform would enable both parties to delve deeper into mutual sources of visitor markets, introduce more tourism products and services and thereby attract more tourists to and from various spots of Wuhan and Malaysia.
Deputy president of MATTA Mr Jimmy Thoo hoped that Wuhan Tourism would heighten its promotion toward Malay community which constitutes close to 70% of Malaysia's population with focus to entice its younger generation to embark on China-travel and also strengthen their understanding of China.
Secretary of MCTA, Mr. Patrick Law opined that China is a favorite tourism destination amongst Malaysian tourists as Wuhan city enjoys a certain level of renown. He hoped more efforts would be under way to increase more frequent direct flights between Kuala Lumpur and Wuhan. This would spur further Sino-Malaysia mutual visitation whilst promoting closer friendly exchanges between the two countries.
Wuhan Besttour focuses on inbound travel into China. It is among Wuhan city's topnotch tour operators in terms of receiving guests from Hong Kong, Macao, Taiwan and Southeast Asia. As a means to further radiate the functionality of the Promotion Center of Wuhan tourism in Malaysia (Kuala Lumpur), the company would treat Malaysia as an important market to proactively expand its reaches to its neighboring countries. Coupled with the unique characteristics of Wuhan city's culture and tourism and its geographical position, continuous efforts would be undertaken to introduce popular culture and tourism products amongst all the aforementioned countries with a view to continuously increase Wuhan's inbound tourist arrivals from Malaysia and its neighboring countries.