China Digital Culture And Tourism Industry Project Promotion Event At CCCKL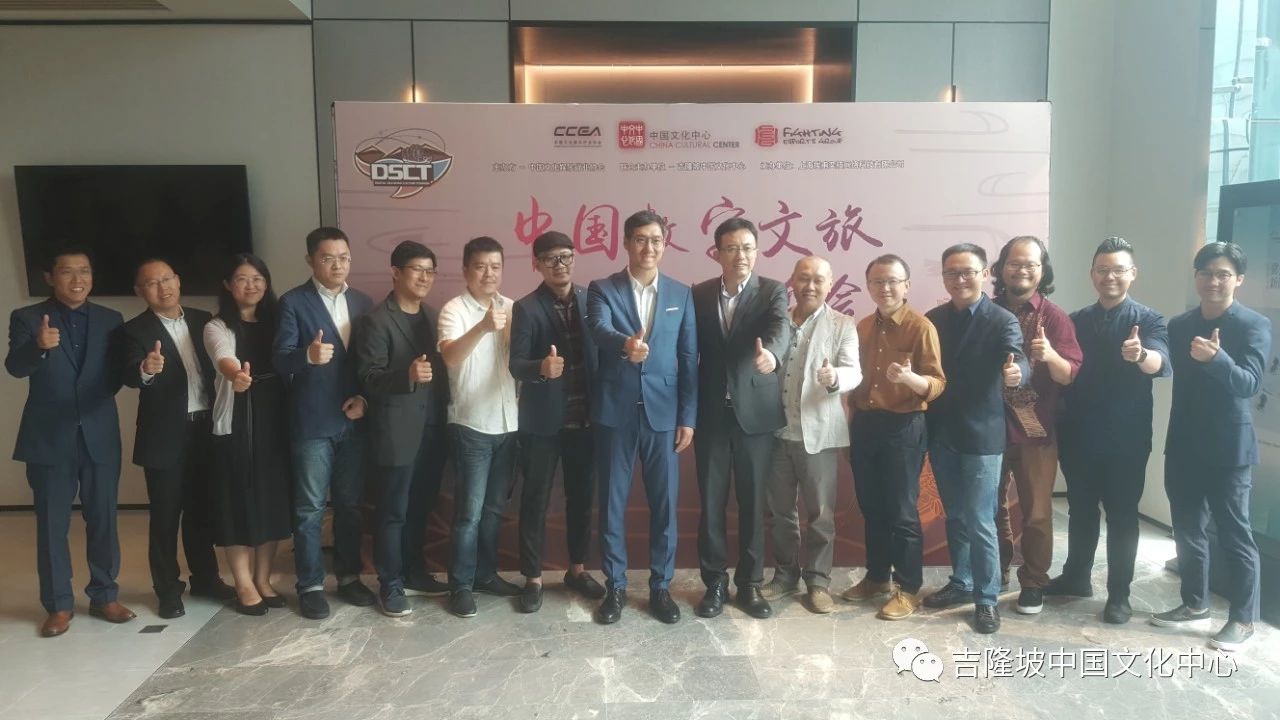 "China Digital Culture and Tourism Industry Project Promotion Event", jointly organized by China Culture and Entertainment Industry Association (CCEA) and China Cultural Centre in Kuala Lumpur (CCCKL) was launched at CCCKL on September 19, 2019.
Secretary General Kong Ming of CCEA, Director Zhang Jiexin of CCCKL together with a multitude of Sino-Malaysian cultural concerns, investment corporations and college experts, scholars and industry delegates attended the launching event. A host of invited parties such as Tencent Holdings Ltd, Central Academy Of Fine Arts, Chinese Culture Foundation together with several domestic cultural entities promoted investment directions and future trends of our emerging digital culture tourism and digital entertainment portfolios. They also strived to set up connections, conduct exploratory exchanges and seek collaboration with local cultural and corporate bodies.
Director Zhang of CCCKL observed that in recent years Malaysian government had accorded increased focus on creative cultural assets and digital applications. In terms of statistics, Malaysia's digital economy has developed into an important component of its national economy. In 2017, it chalked up 17.8% of its gross domestic product (GDP). It is forecast to exceed 20% of the GDP by 2020.
Being a multiracial country with Malay, English and Chinese as its major lingua franca, approximately 25% of its population are Chinese Malaysians. Vast prospects beckoned on Sino-Malaysia co-operation in the sphere of digital culture development. CCCKL would render greater attention in this field to propel the building up of closer bilateral collaborative relations between the two countries.
In conjunction with the 45th year of Sino-Malaysian diplomatic ties this year, the event primarily focused on young people's enthusiasm/love for exchange and industry-matching in the field of digital culture capital. Its objective was to promote deepening of quality links amongst entities, products and talents in digital culture and tourism capital for the countries and regions along "Belt and Road" route. This in turn created more collaborative opportunities for capital investment, venture funding and also served as a platform to foster the development of capital talent-matching. During the event, "Silk Road Forum on Digital Culture and tourism Industries", "Silk-Road Cup" for Sino-Malaysia Electronic Friendly Contest and Digital Culture IP (Intellectual Property) Exhibition activities were also held.