China Cultural Centre In Kuala Lumpur's "Beautiful China" Made Its Debut At 2019 Malaysian International Travel Mart (MITM)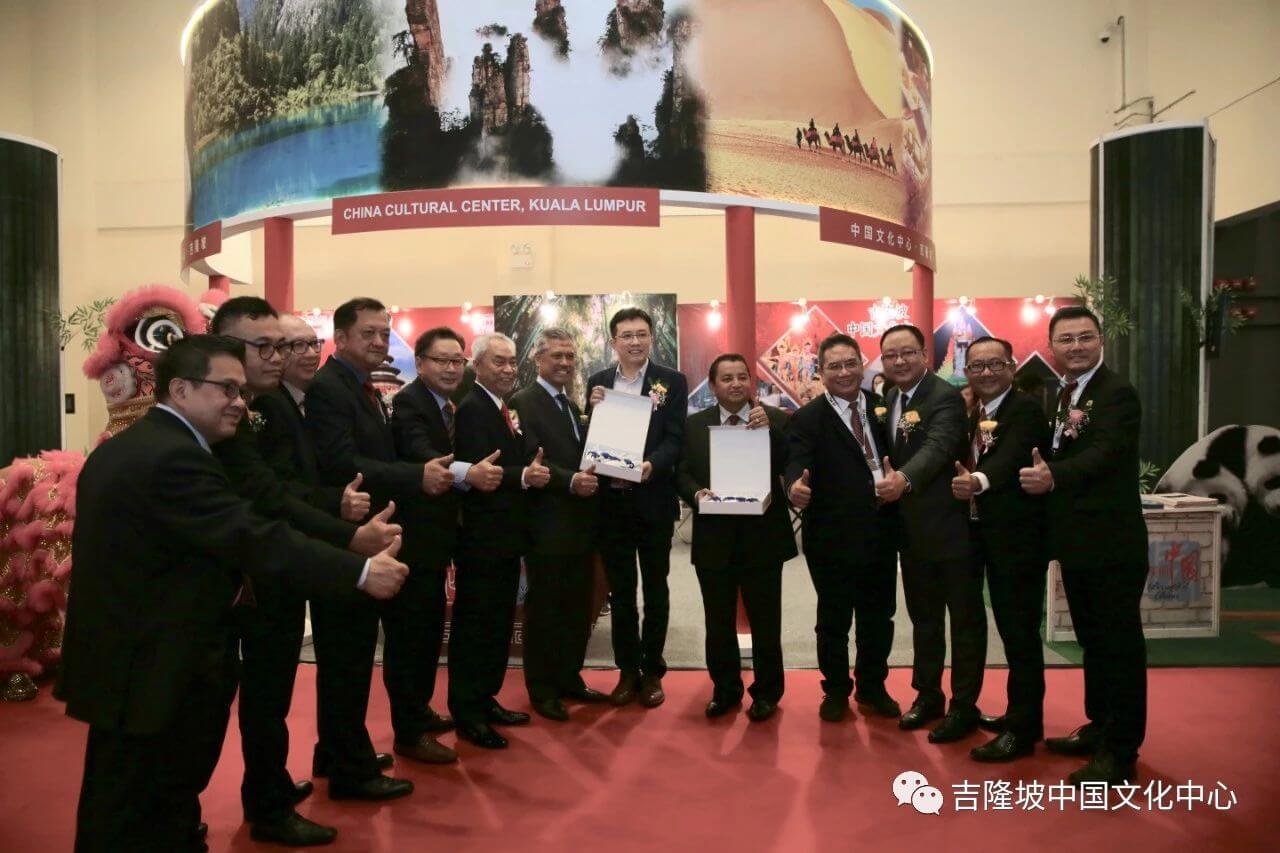 On August 9, MITM Travel Fair 2019 was officially launched at KL Mid Valley Exhibition Centre. The Travel Fair, 18th in its series, was organized by Malaysian Chinese Tourism Association (MCTA). It comprised 300 exhibition booths & anticipated a turnout of some 100,000 visitors.
The above endeavor was China Cultural Centre in Kuala Lumpur's debut at a major local travel fair. Eight booths of "Beautiful China" were set up to accommodate the main display of high-speed train networks, winter festival, ancient relic tour, Silk Route Heritage and the likes. At both ends of the Beautiful China pavilion, panda-bamboo hued mock-up landscapes were further enhanced by streaming videos of numerous China promotional documentaries such as "China Beyond Your Imagination", "Beautiful China", "Mythical Silk Route", "China In Harmony – North To South" and "Appreciation of the Dragon Land". All these served to entice visitors to stop by and immerse themselves in a surreal grand sensory feast of Charming China.
A Chinese Malaysian intimated: "It's my maiden experience of China's landscapes & scenery in such a comprehensive manner. I look forward to touring China soon. Besides that, I also hope to see and experience more of China's culture."
For the 3-day event, CCCKL had prepared several thousands of tourism souvenir packs. With the collaboration of some pertinent local entities, it also had published two special editions of "China Tourism Information" and "China's World Heritage Tour" for dissemination to the public. Special lucky draws too were conducted to reward visitors with some memorable memento.
Messrs. Zhang Jiexin, Director of the China Cultural Centre in Kuala Lumpur (CCCKL) graced the Travel Fair's opening ceremony. In his interview by the press, he opined that the setting up of CCCKL was the new outcome of the strengthened bilateral relations between China and Malaysia. It also served as a crucial platform to enhance mutually beneficial cultural and tourism cooperation and promote closer interaction and friendship between people of both countries. CCCKL would foster collaboration between relevant China-Malaysia organizations to carry out rich and colorful activities with the view of attaining mutually sustainable people-to-people relations and closer cultural links.
After the aforesaid ceremony, Deputy Director-General of Tourism Malaysia Dato' Mohmed Razip led invited guests to tour CCCKL's exhibition booths and numerous photographs were duly taken too. On the same matter, Dato' Albert Tan Sam Soon, President of MCTA expressed his gladness towards the establishment of CCCKL. He believed this move would certainly further strengthen China's cultural and tourism ties with Malaysian tourism operators.
Meanwhile Malaysia's BERNAMA, China Press, Sin Chew Daily, Nanyang Siang Pau, Silk Route Media together with a slew of internet tourism-related portals gave comprehensive coverage on CCCKL's participation in the Travel Fair.