Located in the northwest of Hunan Province, China, Zhangjiajie, an emerging tourist city, was established in 1988 because of its abundant tourism resources. The city boasts six "glittering cards": the world natural heritage, one of the world's first geoparks, "Zhangjiajie Landform", China's first National Forest Park, the national 5A scenic spot, and the national civilized scenic spot.
Zhangjiajie is rich in tourism resources. Zhangjiajie has a land area of 9,533 square kilometers, where, there are numerous fantastic mountain peaks and beautiful waters. Its abundant tourist resources include forests and canyons, karst caves and hot springs, lakes and streams, primitive forests, famous scenic spots and historical sites, and etc.
There are more than 300 scenic spots in Zhangjiajie, including two 5A scenic spots (Zhangjiajie National Forest Park and Tianmen Mountain National Forest Park), and nine 4A scenic spots (Grand Canyon, Huanglong Cave, Baofeng Lake, Helong Memorial Hall, Tujia Style Garden, Jiangya Hot Spring, Wanfu Hot Spring, Xibu old Street and Longwang Cave).
There are also the world's unique quartz sandstone peak forest landforms, Tianmen Mountain, the world's longest and tallest glass bridge Zhangjiajie Grand Canyon Glass Bridge, the world's best karst cave Huanglong Cave, the celestial Baofeng Lake, Maoyan River, Asia's largest cave Jiutian Cave. These are the nature's best gifts, depicting a magnificent landscape painting.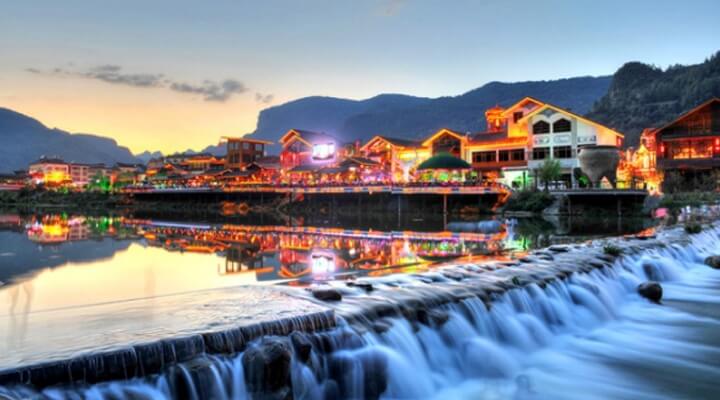 Zhangjiajie is a gene bank of animals and plants. Zhangjiajie is an important ecological barrier area in the Yangtze River Basin. Its forest coverage rate is 71% with four national forest parks and two natural reserves.
Badagong Mountain Natural Reserve is known as "Natural Museum" and " Gene Bank of Species ". It is the largest national natural reserve in the south of the Yangtze River in China and the United Nations' "Human and Biosphere" observatory. It is a key area of terrestrial biodiversity with international significance by owning 40 national protected animal species and 56 plant species. The species of animals and plants are 1.5 times that of Europe.
Zhangjiajie is an ethnically diverse city. For thousands of years, 33 ethnic groups, such as Tujia, Bai, Miao and Han, have lived and thrived on this land, creating a splendid and unique culture. There are rich folk customs, unique ethnic costumes and diet, like a collection of history and humanity, complementing with the beautiful natural scenery of Zhangjiajie.
There are 818 items in 10 categories of intangible cultural heritages above the municipal level, and the Lantern Festival, Sangzhi Folk Song, Tianmen Fox Fairy and Charming Xiangxi are the most representative cultural and audiovisual feasts.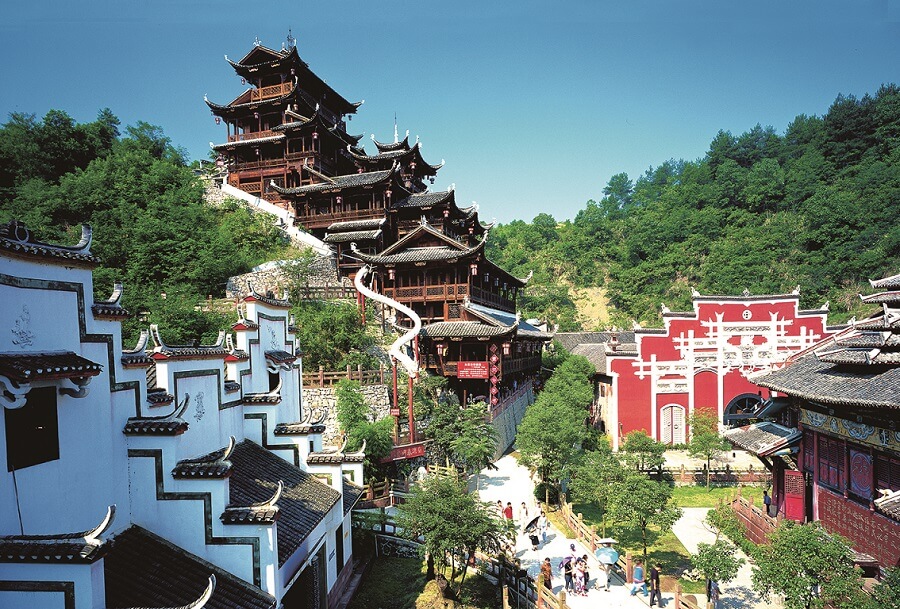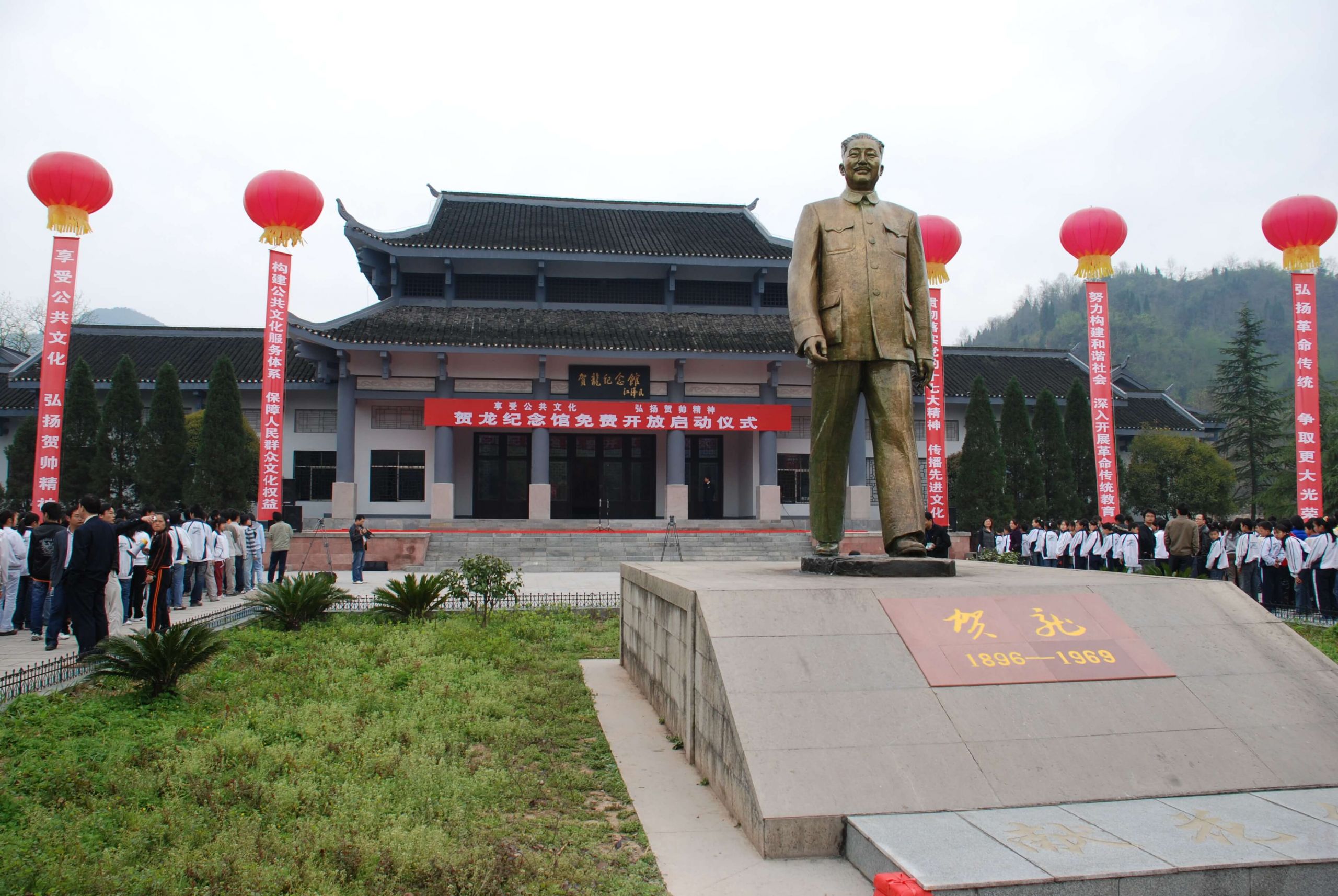 Zhangjiajie is a challenging place for extreme sports. It is the host venue of World Wingsuit Flying Tournament and has the highest bungee jumping platform. Zhangjiajie has held various extreme challenges including Russian air force third units flying through Tianmen Cave, the protégé of Dawazi walking on the steel wire in high altitude, and French "Spider-man" Robert barehanded climbing Tianmen Mountain. All these challenges have left thrilling and exciting moments for the world. Many extreme challengers all over the world voluntarily came to Zhangjiajie, hoping to leave their own legend behind.
Zhangjiajie is a regional transport hub. It is located in the hinterland of Wuling Mountain area in central China, connecting the East and the West, the North and the South with a three-dimensional transportation network of air, highway, and railway. Zhangjiajie Hehua International Airport is the second biggest airport in Hunan province and the busiest airport in Wuling Mountain area. The airport has 80 destinations including 25 overseas destinations.
The travel trains can reach over 50 big and medium-sized cities in China. Zhangjiajie has also built three highways (Changsha-Zhangjiajie, Zhangjiajie-Huayuan, and Zhangjiajie-Sangzhi) and two highways are under construction. In 2020, there will be high-speed trains available. In the future, Zhangjiajie will build more highways and high-speed railways to become the the transport hub in the region.
Tianmen Mountian, a national 5A scenic spot, is famous for its natural wonder, Tianmen Cave. It is regarded as "the soul of Zhangjiajie" and has its unique and rare karst landform. While climbing up the mountain, tourists can also experience a breathtaking journey brought by the longest passenger cableway in Asia , the first elevator in the mountain tunnel in the world, the first glass skywalk in China, a winding road of 99 twists and turns and a high-altitude plank road around the mountain.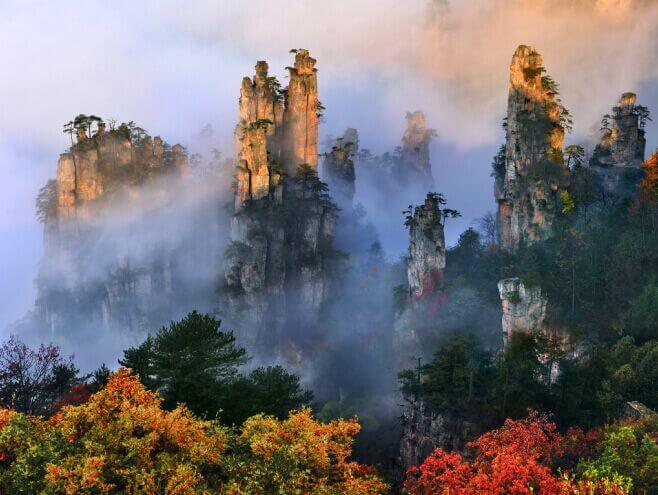 Wulinyuan scenic area is located in the northwest of Hunan and the hinterland of Wuling Mountains, consisting of four scenic spots: Zhangjiajie National Forest Park, Tianzi Mountain Nature Reserve, Suoxiyu Nature Reserve and Yangjiajie. It is usually referred as "three thousand peaks and eight hundred rivers". It can be recognized as "a masterpiece" of nature as it is endowed with wonderful natural landscape.
Wulingyuan is also a popular film shooting location for many famous works, for example, American movie Avatar, Chinese TV plays and films such as Stone Story, Journey to the west, Monster Hunt and etc.
In 1982, approved by the State Council, Wulingyuan built China's first national forest park — Zhangjiajie National Forest Park.
In 1988, Wulingyuan was designated as a national key scenic area by the State Council.Wulingyuan was listed in the first batch of World Natural Heritage Sites in 1992, the first batch of World Geoparks in 2004 and the first batch of 5A-level scenic spots in 2007.
It was awarded the title of "national civilized scenic area" in 2008.The quartz sandstone peak forest landform in Wulingyuan was named as "Zhangjiajie Landform" by the international geological academic organization in 2010.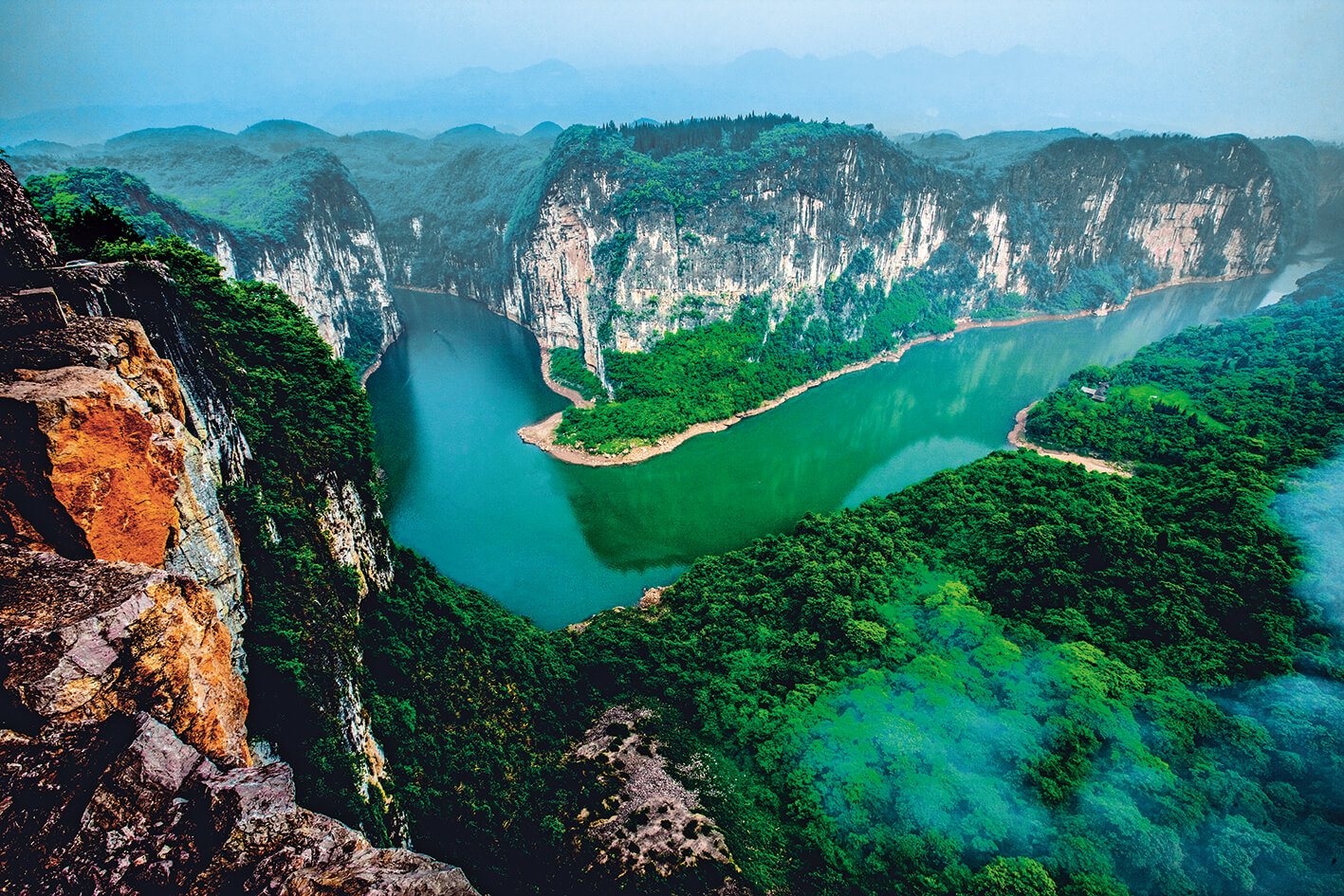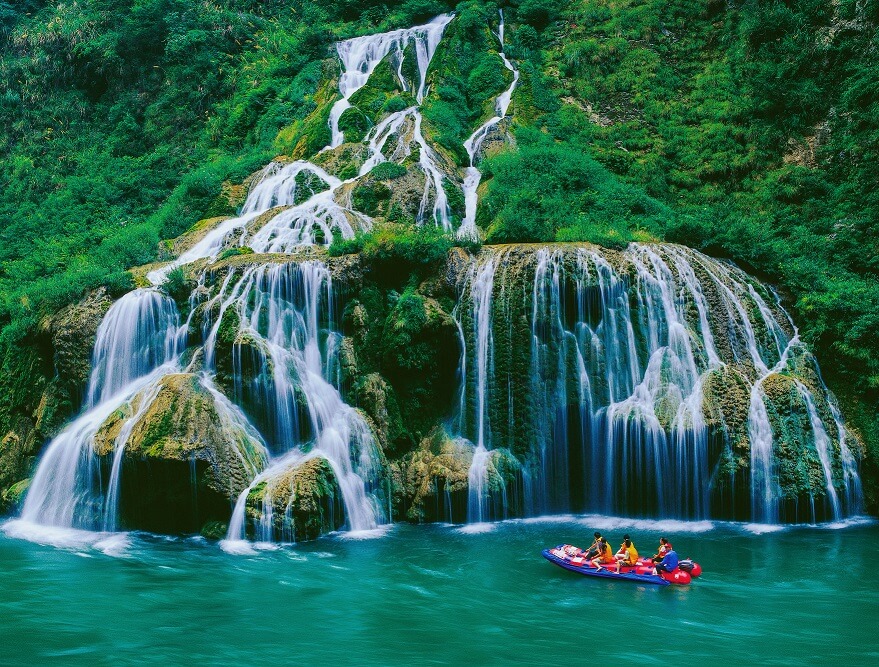 Baofeng lake is listed World Natural Heritage, and has the reputation of "Classic Lake of the World". The Baofeng Lake Park consists of Baofeng Lake and Yingwo Village. It is 72 meters deep and 150 meters wide at most, and the water storage reaches over 4 million cubic meters. Northwest of the park is Yingwo Village where tourists can enjoy wonderful views on the mountain top. What's more, it is also the shooting place for Water Curtain Cave in the TV play "Journey to the West".
Huanglong Cave is globally renowned for its top titles of "World Cave Wonder", "World's Cave Champion", and "China's Most Beautiful Tourism Cave". The explored area of the cave is 100,000 square meters. Huanglong cave is 7.5 meters long and 140 meters high.It has two layers of dry caves and two layers of water caves.
Located in Sanguansi Township, Cili County, Zhangjiajie Grand Canyon is well-known for its wonderful canyon scenery and the glass bridge which sets ten world records.
The Zhangjiajie Grand Canyon Glass Bridge, 430 meters long, 6 meters wide and about 300 meters above the bottom of the valley, is the highest footbridge that was listed in 2019 Guinness World Records. Besides, it was awarded as "2016-2017 National Quality Engineering Award" and won the Arthur G. Hayden Medal in the 35th International Bridge Conference (IBC), the pre-eminent arena for the world's bridge industry on June 2018.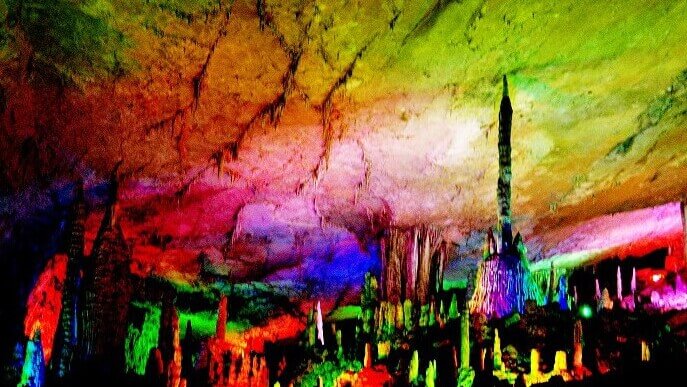 Maoyan River scenic spot, located in Yongding District, Sangzhi County, covers an area of 120 square kilometers. Many tourism programs have been exploited, including Maoyan river grand valley, Jiutian cave, Bamboo villages, hot springs, and stone grottoes.
Helong Memorial Hall, located in Majing tower opposite the Helong's former residence in Hongjiaguan, 13km away from Sangzhi County, is encircled by three rivers and five mountains. On December 2016, Helong Memorial Hall was listed in National Red Tourism Classic Scenic Spots.