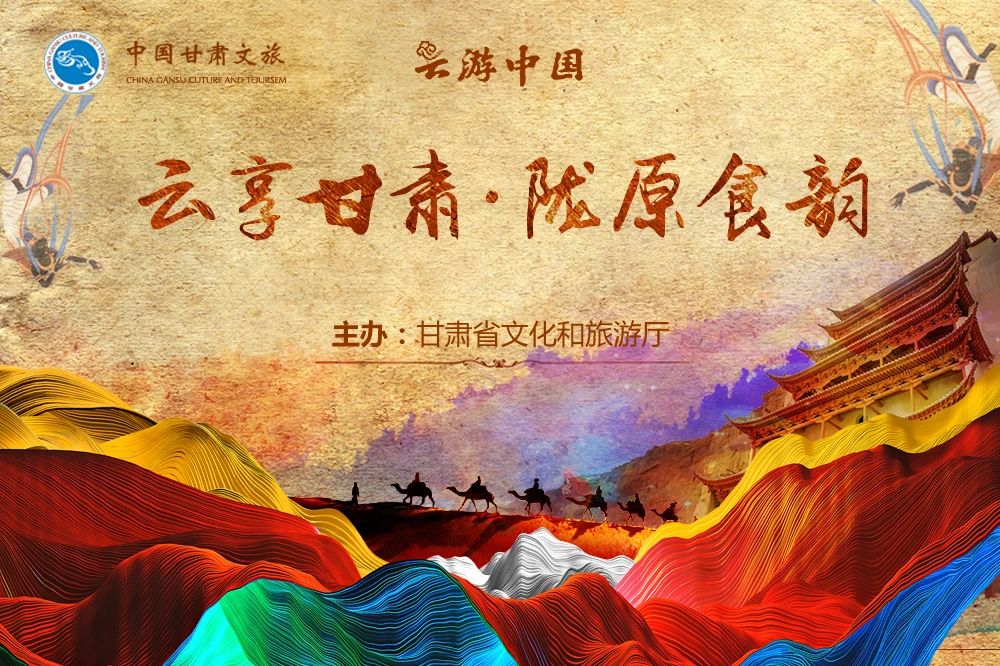 Here we are in Northwest China,
Gansu Province open arms to the world,
Are you ready to go?
Someone said that Gansu is a place well-known for its stunning scenery but underrated when it comes about its fabulous food. Gansu people are profound, simple and friendly due to the local geography and culture. Hence the food they cooked is absolutely extraordinary. A taste of hometown, Gansu cuisine remains unique for Chinese even if they travel around the world.

The historic town of Longxi is situated in the middle part of Gansu Province, on the west side of Longshan Mountain, from which it's named by. Longxi boasts time-honored history, enchanting cultural heritage and traditional cuisine. One of the best-selling foods is Longxi bacon, savored by Northwest people both young and old. It is fatty but not greasy, neither chewy nor salty, and with a long aftertaste.

Both the common dishes and special snacks are enjoyed by people in every moment of day or night and they enrich the city atmosphere. In the evening, browsing the local restaurants, you can enjoy a delicious but affordable dinner with your friends, or you can have a great time together enjoying the delightful street food. As the saying goes, a nice meal will comfort and refresh the adventurous traveler, so let's eat from the delicious local food to strengthen our mind and body.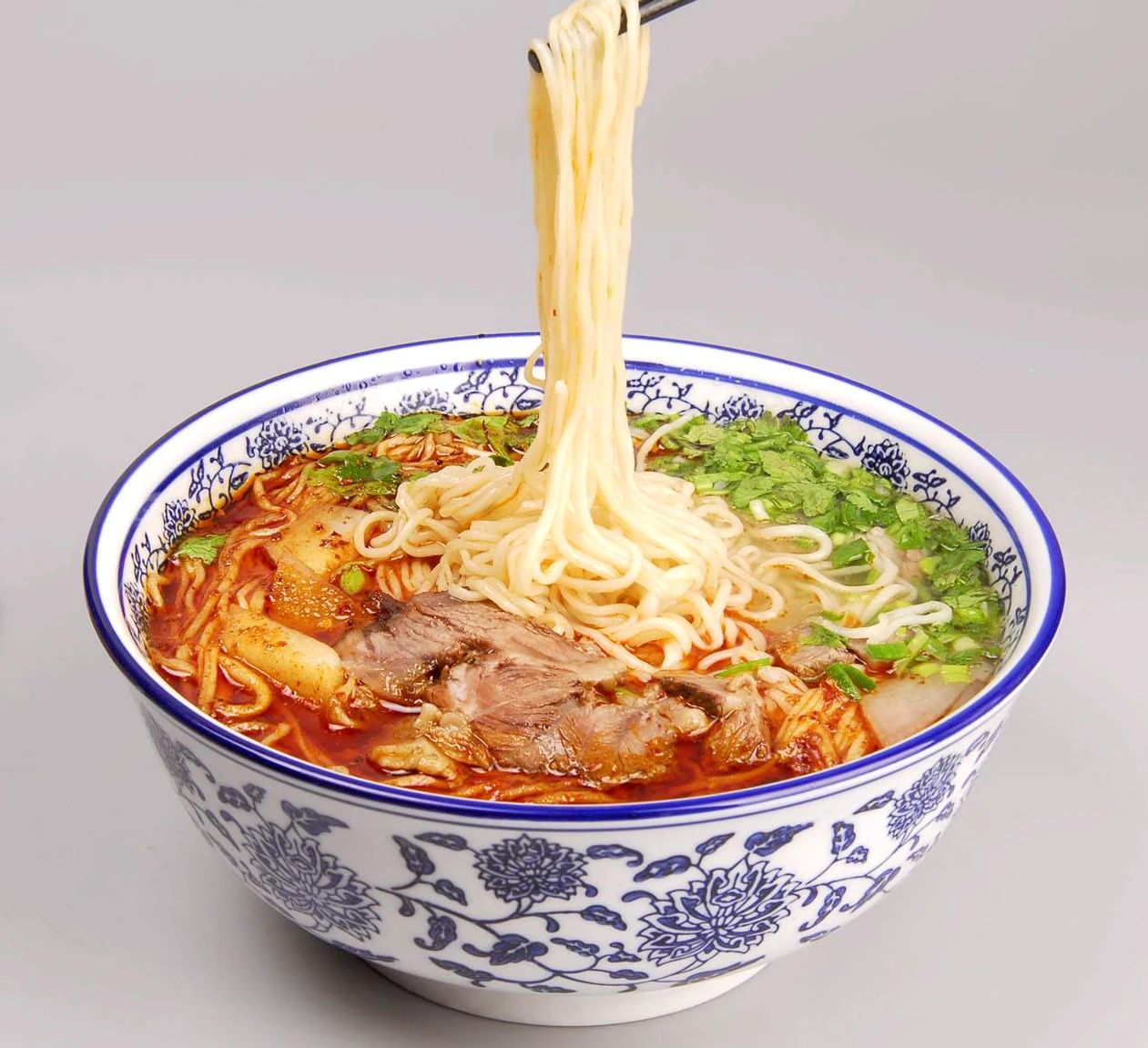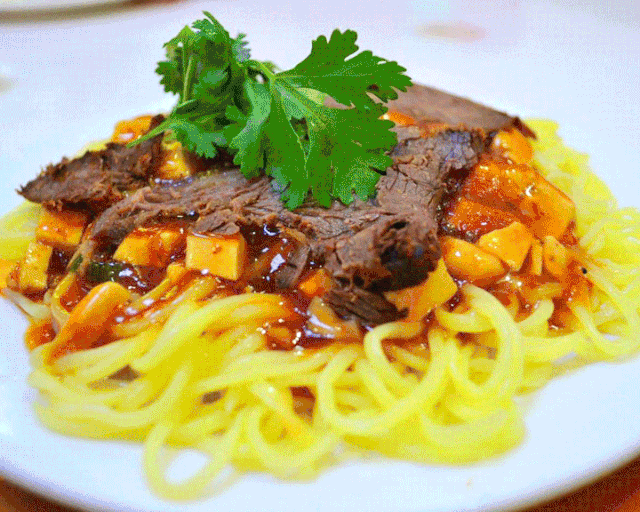 Gansu has hundreds of different types of noodles, but the best known is the famous Lanzhou beef noodle. In addition, donkey meat noodle in Dunhuang, tea plus noodle and pork in Wuwei, cold noodle in Lintao, noodle soup in Tianshui, noodle platter in Zhangye, and Longdong noodle soups are very popular.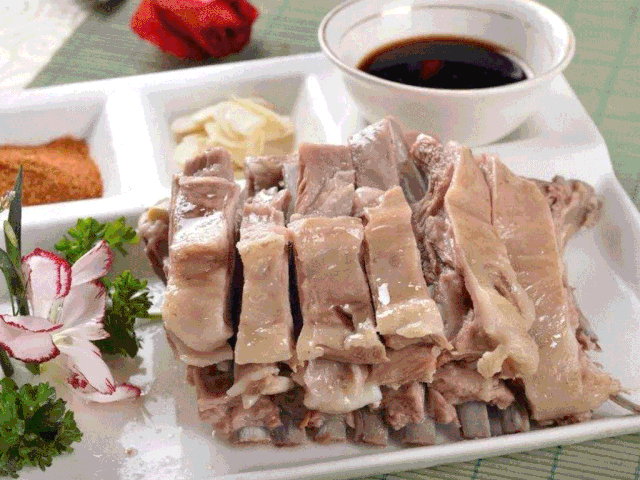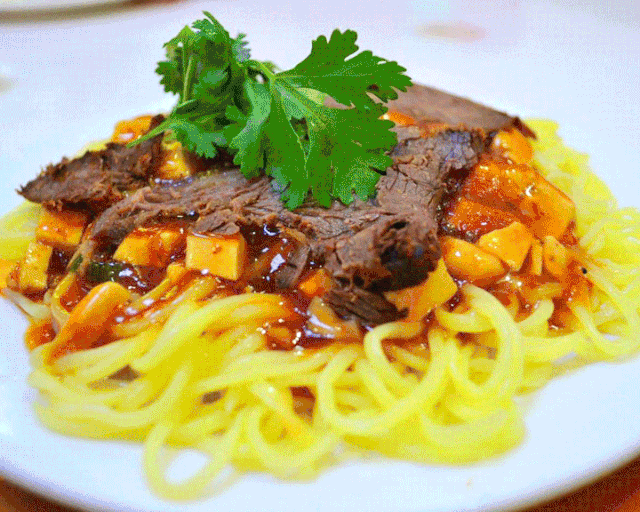 Several delicious dishes in Gansu are made with sheep or lamb meat, like the Dongxian boiled lamb chop, the braised lamb, the grilled whole sheep, the haggis soup, the Dunhuang beef and lamb soup, or the braised lamb with noodles.
Gansu food culture is truly inclusive. The Halal food, for example, is special and requires a rich expertise in boiling, roasting, braising and steaming beef and lamb with secret ingredients. The Halal dishes from Gansu look amazingly beautiful, smell insanely delicious, and make mouth full of water.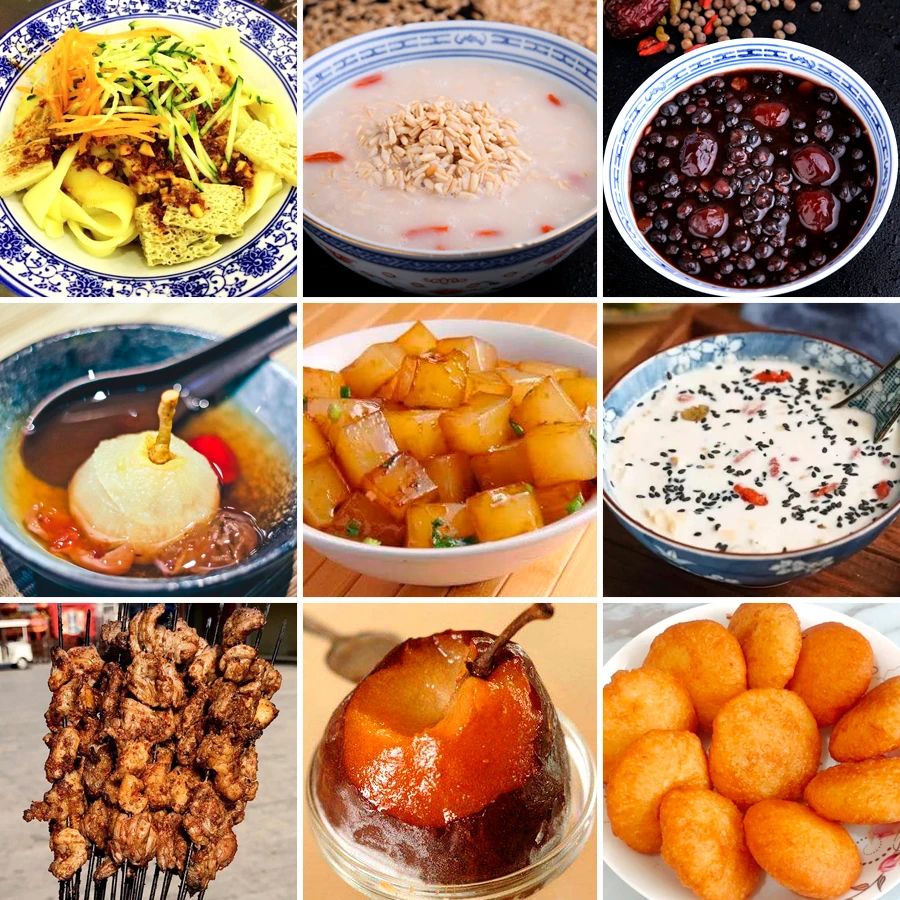 When it comes about snacks in Gansu, the must try are: cold skin noodles, sweet fermented grain soup, black bean soup, hot pear soup, stir fried bean starch noodles, mixed cream egg soup, lamb kebab, freezing pears and fried cake.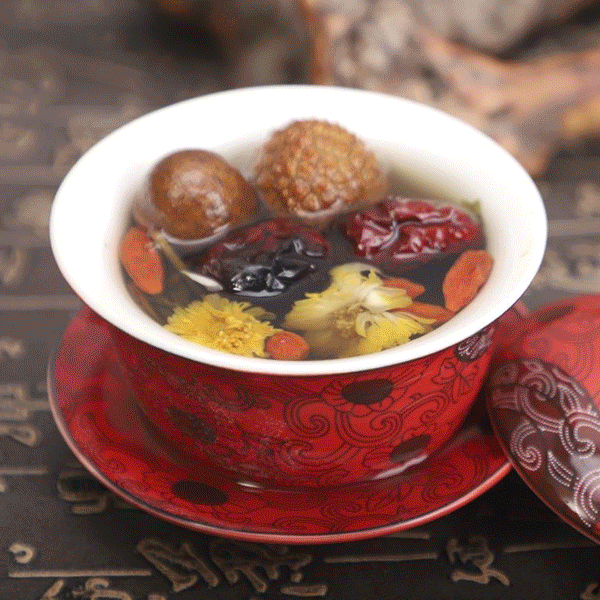 As Gansu has a vast land, covering various climate and environmental areas, in the province are produced high quality vegetables and fruits but also gourmet food, such as eight treasure tea, Lanzhou lily, Kushui dried rose, Dunhuang apricot, Guazhou honeydew melon, Wudu pepper, Gangu chili, Kangxian fungus and lot more. Gansu is also famous for its medical herbs, among them four varieties being widely recognized for their healthcare effectiveness: astragalus membranaceus grown in Longxi, Dangshen in Weiyuan, Chinses angelica in Minxian and cynomoriumsongaricum in Jiuquan.

Best food markets in Gansu:

Zhengning Road Night Market

Add: Zhengning Road 307, Chengguan District, Lanzhou City, Gansu

Lanzhou Nanguan Ethnic Food Market

Add: Jiuquan Road 208, Chengguan District, Lanzhou City, Gansu

Dunhuang Shazhou Nightly Market

Add: Yangguan Middle Road, Dunhuang City, Gansu

Jiayuguyan Datang Food Market

Add: Yingbing East Road 1365, Jiayuguan City, Gansu

Zhangye Ganzhou Night Market

Add: North Road 50, Ganzhou District, Zhangye City, Gansu

Pingliang Southgate Night Market

Add: Southgate Cross Road, Kongtong District, Pingliang City, Gansu

Tianshui Fuxi Gongfang Food Market

Add: Jia Riverbank Town, Xihe North Road, Qinzhou District, Tianshui City, Gansu