Mid-Autumn Festival 2021 |
Crossword Puzzle Challenge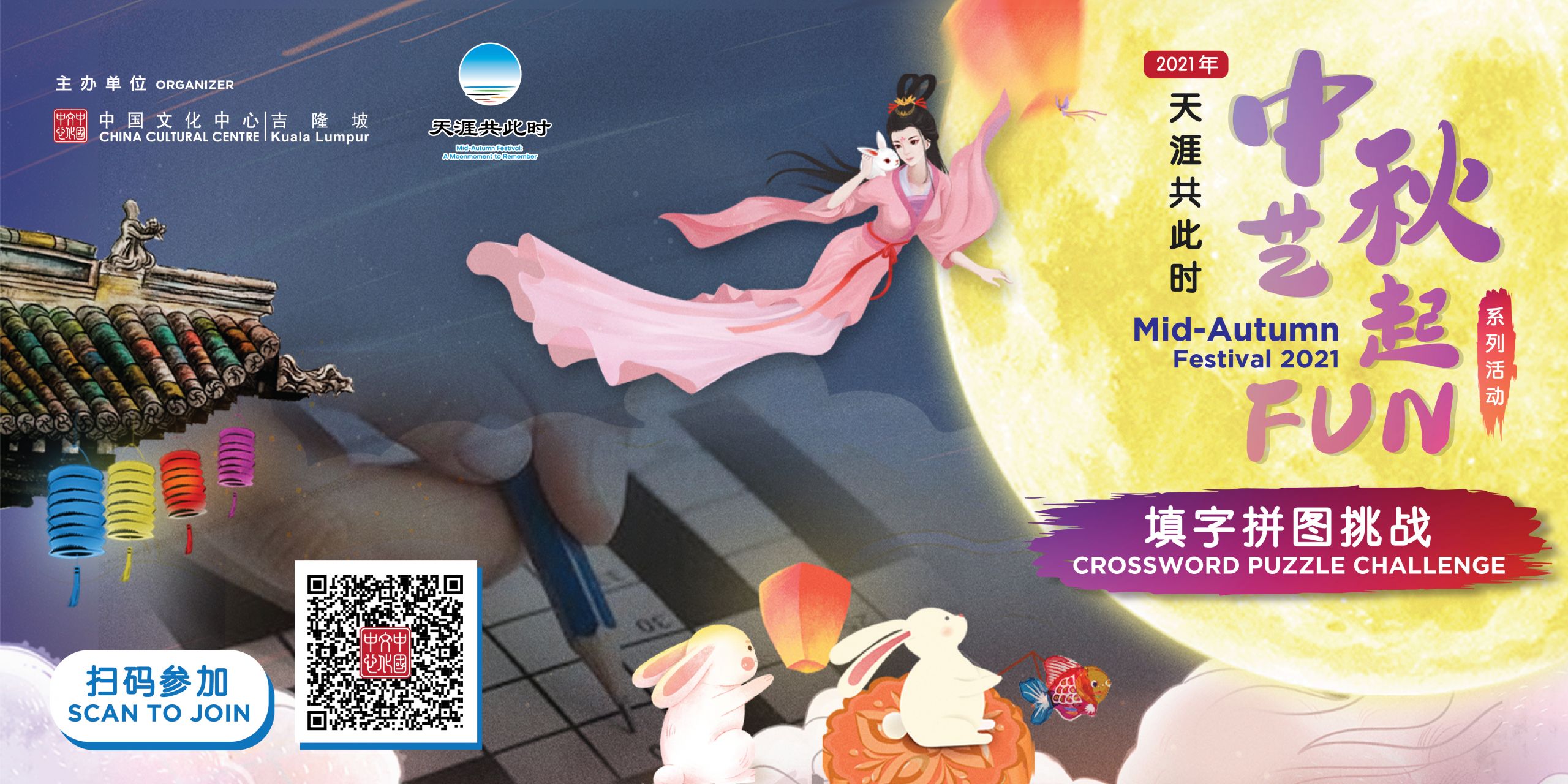 Mid-Autumn Festival, also known as Mid-August or Moon Festival, is celebrated on the 15th day of the 8th lunar month. The full moon on that day is a symbol of reunion, therefore, it is called "Tuanyuan" Festival in China. The Mid-Autumn Festival is another important festival after the Lunar New Year, Tomb-sweeping Festival (Qingming), and Dragon Boat Festival. It is a traditional festival for the family to enjoy reunion dinner and even share one mooncake to celebrate the reunion.
Sampling moon cakes, moon watching, carrying the lantern and a touch of nostalgia, the full moon of Mid-Autumn has brought uncountable warmth and reminiscence.
Time passed imperceptibly, the Mid-Autumn Festival of this year, 2021, is coming soon too. Let's drive the atmosphere of the Mid-Autumn Festival and get more fun together through a simple game.
Let's join the "Mid-Autumn Festival 2021 | Crossword Puzzle Challenge" activity, play your wisdom and creativity, try to solve and challenge a crossword puzzle designed by China Cultural Centre in Kuala Lumpur, brainstorming together with your family and friends to solve the puzzle!
Click in the following link, challenge the crossword puzzle game:

How to Participate: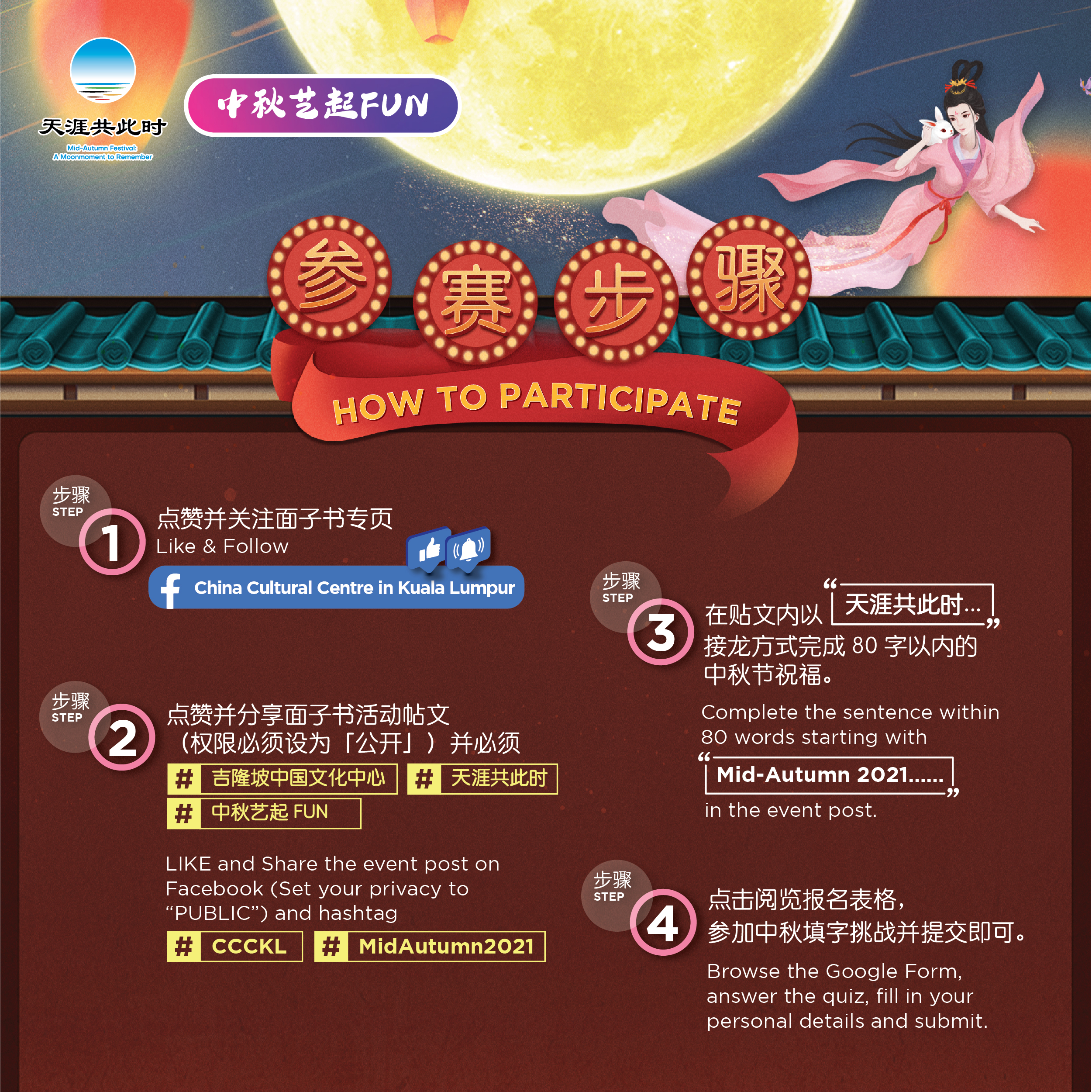 Upon completion of all above mentioned steps, your application is only then deemed as successful.


Deadline & Awards: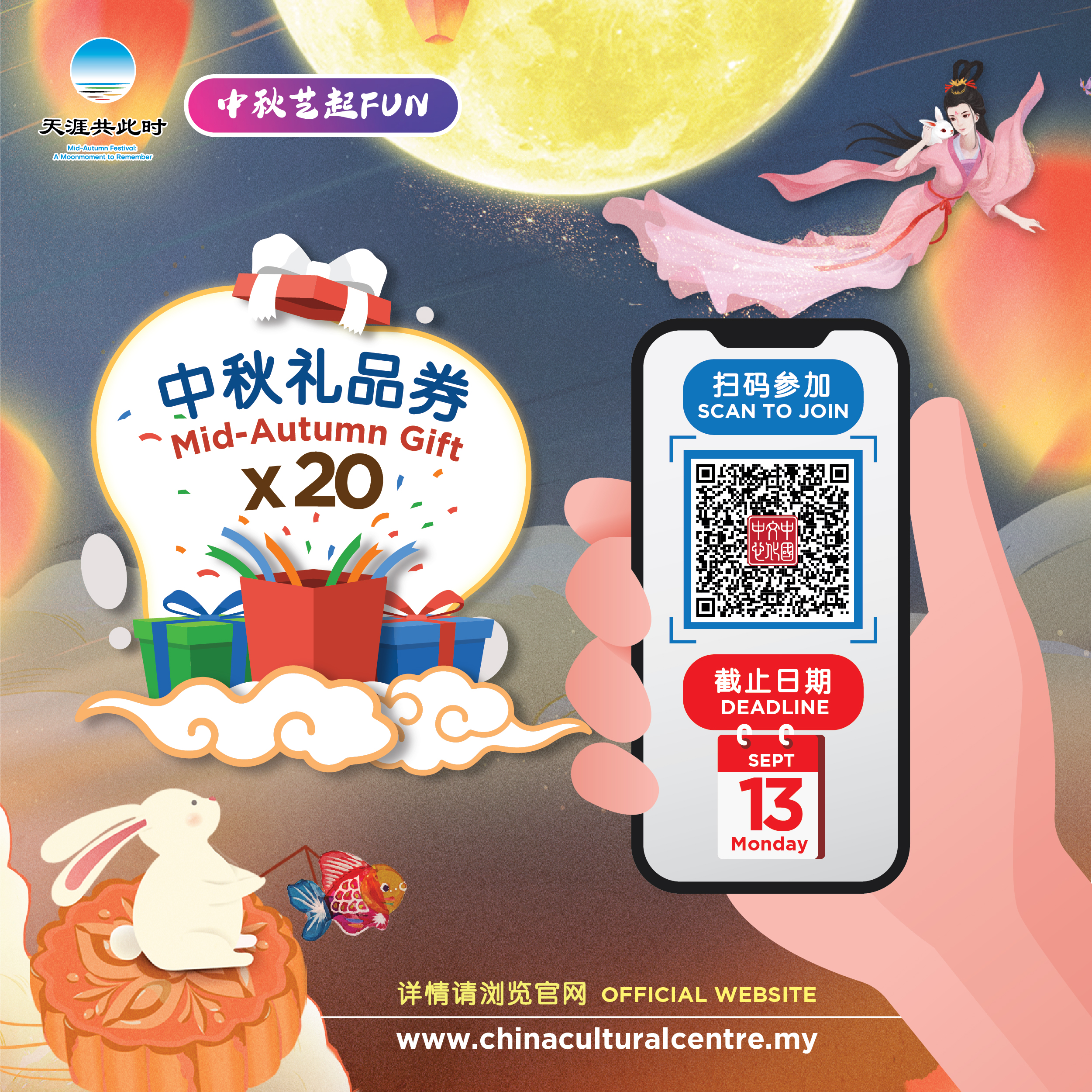 Mid-Autumn Festival 2021 | Crossword Puzzle Game: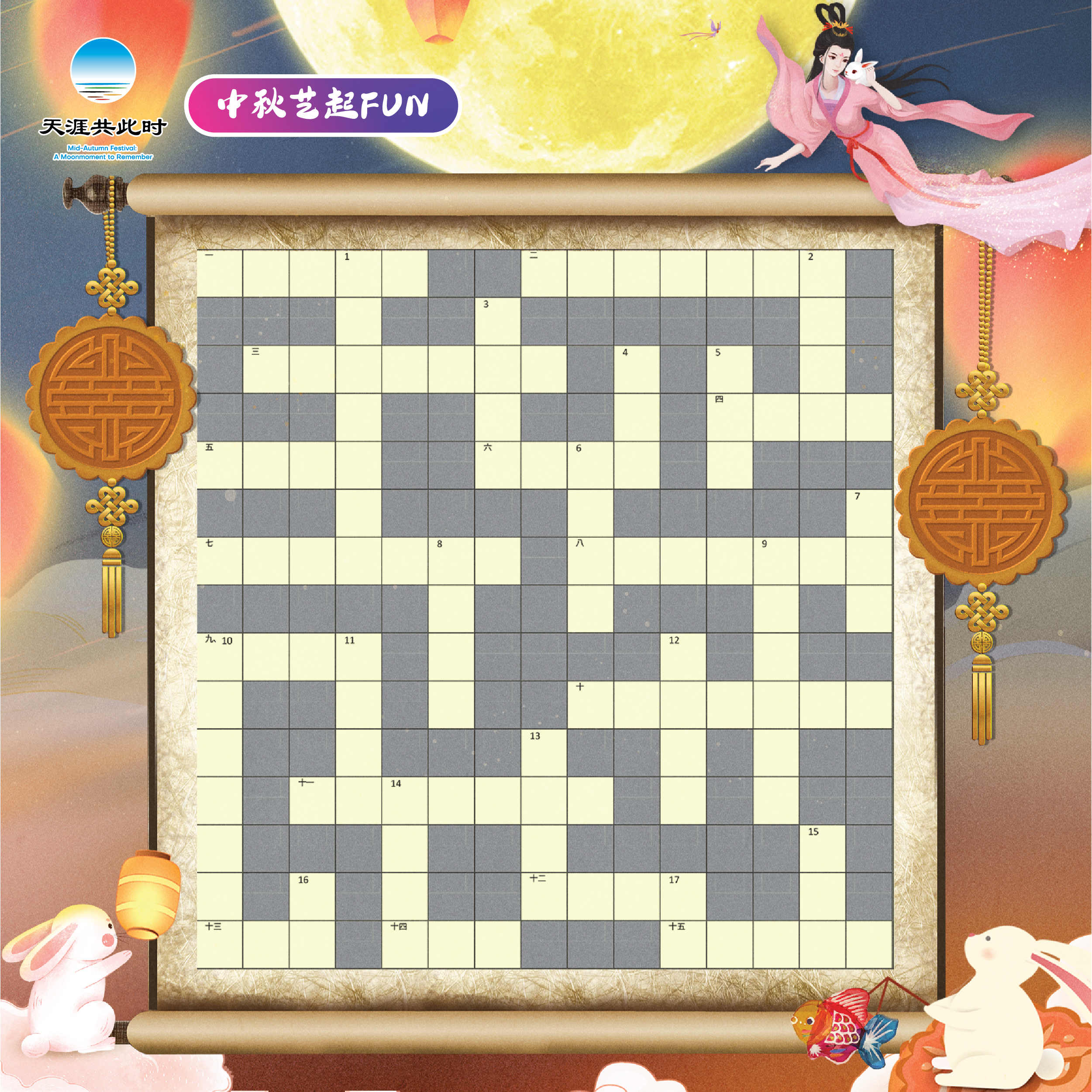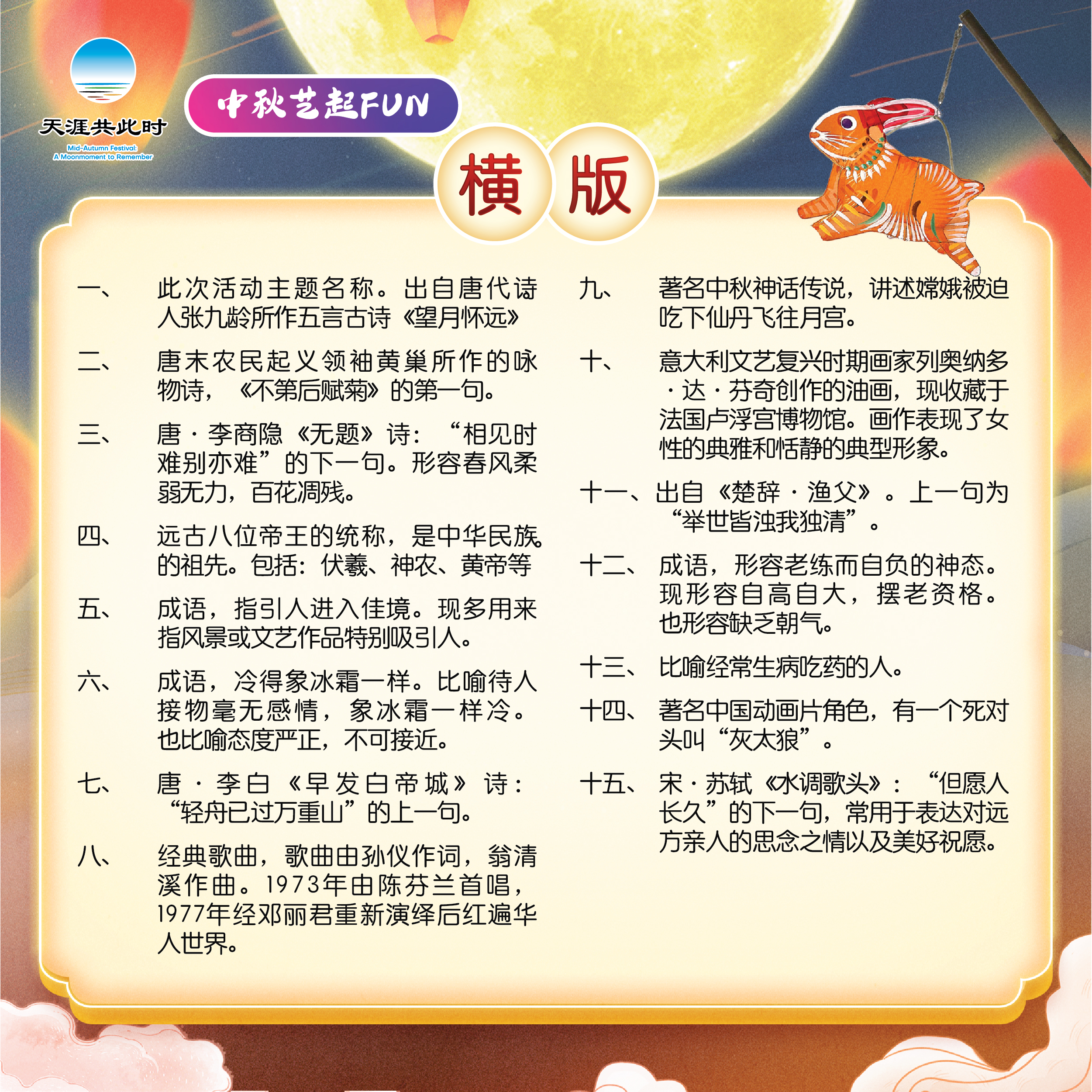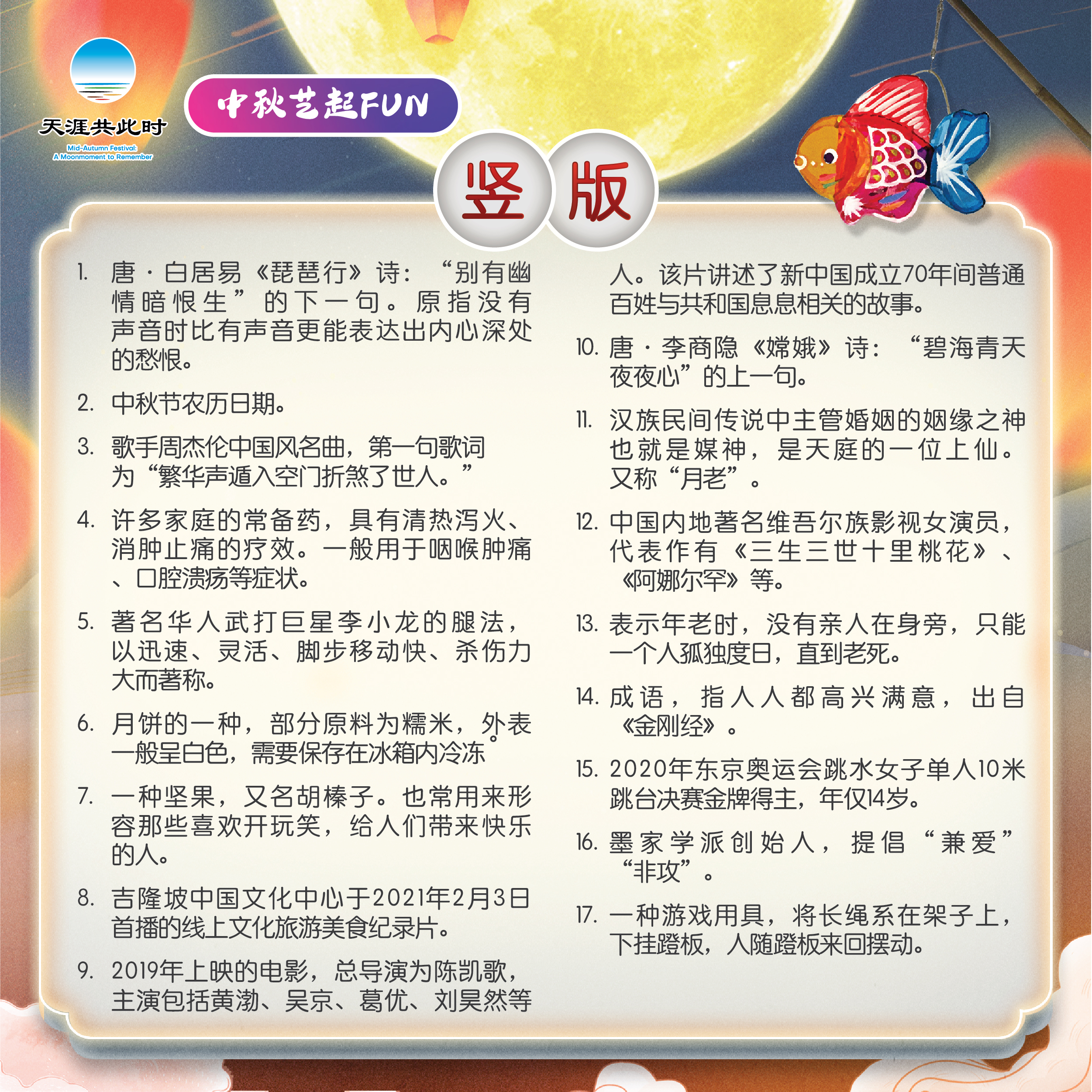 Until 13th Sept 2021, 12 p.m.


E-mail if any enquiries:
[email protected]
Click the button and download the Crossword Puzzle PDF: