The 1st China-malaysia Youth Innovation And Entrepreneurship Competition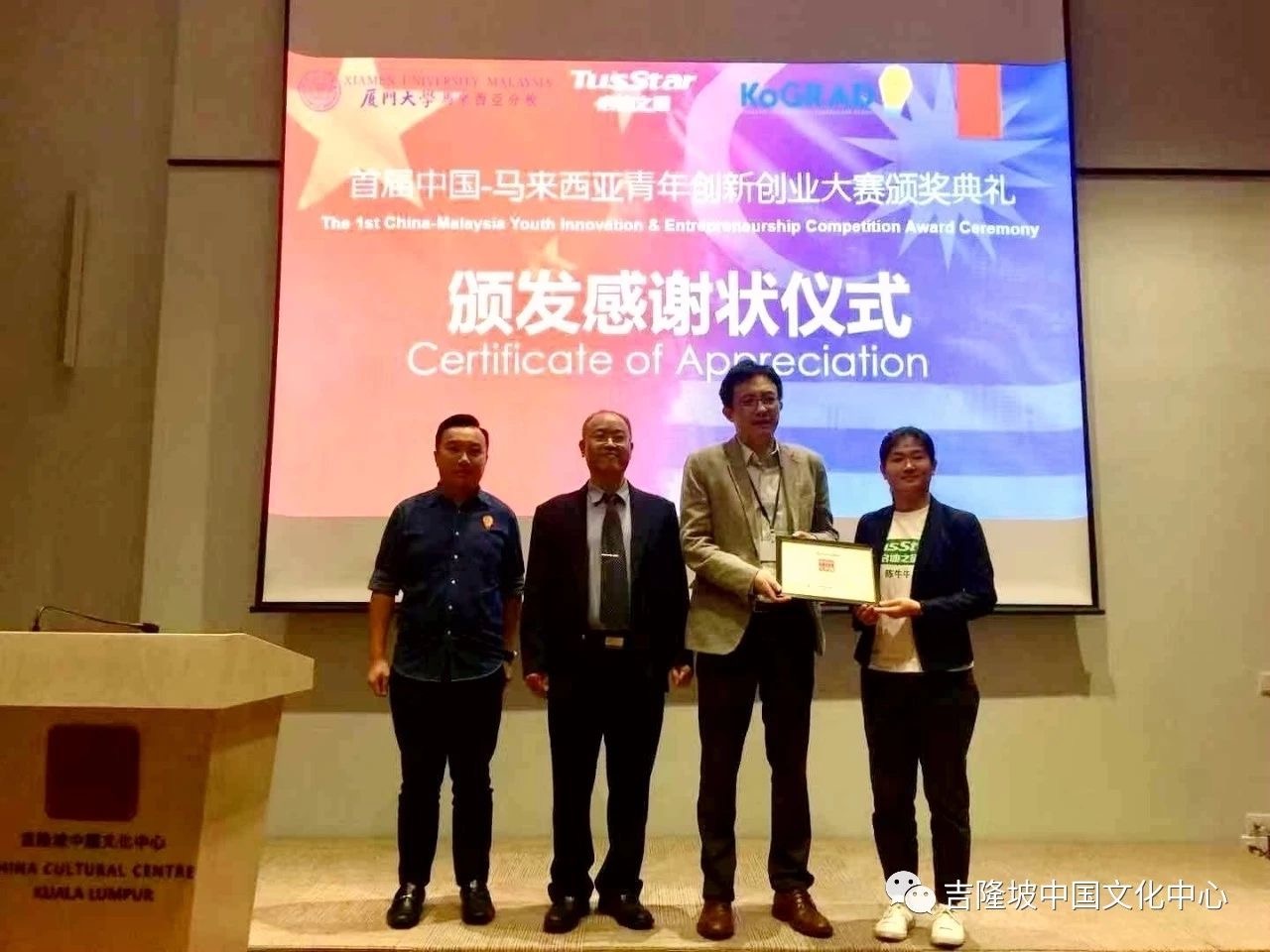 On October 23, China Cultural Centre in Kuala Lumpur (CCCKL) hosted the prize award ceremony for the first "China-Malaysia Youth Innovation and Entrepreneurship Competition".
The event was jointly organized by Xiamen University Malaysia (XMUM), TusStar (Malaysia) and Persatuan Graduan Muda Malaysia. It represented its overseas leg of China "Internet+" College Students International Innovation and Competition. Top three prizes were awarded to all 19 entries from XMUM and several local institutions of higher learning like Universiti Tunku Abdul Rahman(UTAR) and Universiti Putra Malaysia (UPM).
Counsellor Yu Jun from Embassy of The People's Republic of China in Malaysia who attended the prize ceremony noted the outstanding performances that amply demonstrated Malaysian youth's talent in innovation and entrepreneurship. He hoped that this competition could facilitate Malaysian youth to display their capability at the pertinent platform set up for them. He also emphasized that the Embassy of China in Malaysia all along accorded importance on fostering youth bilateral exchanges with the hope more youth would become friendship ambassadors for both countries.
General Manager of TusStar (Malaysia), one of the Competition's joint organizers, indicated that Malaysian youth had exemplary displays at the event by wresting four bronze prizes. She opined that by way of increased youth collaboration between Malaysia and China, this year the event had gained support from several Malaysian universities. She further hoped that through such events in the future, more Malaysian youth would join the innovation and entrepreneurship stage of the world.