Series of Art Courses Intake Now Open! Register early for better deals!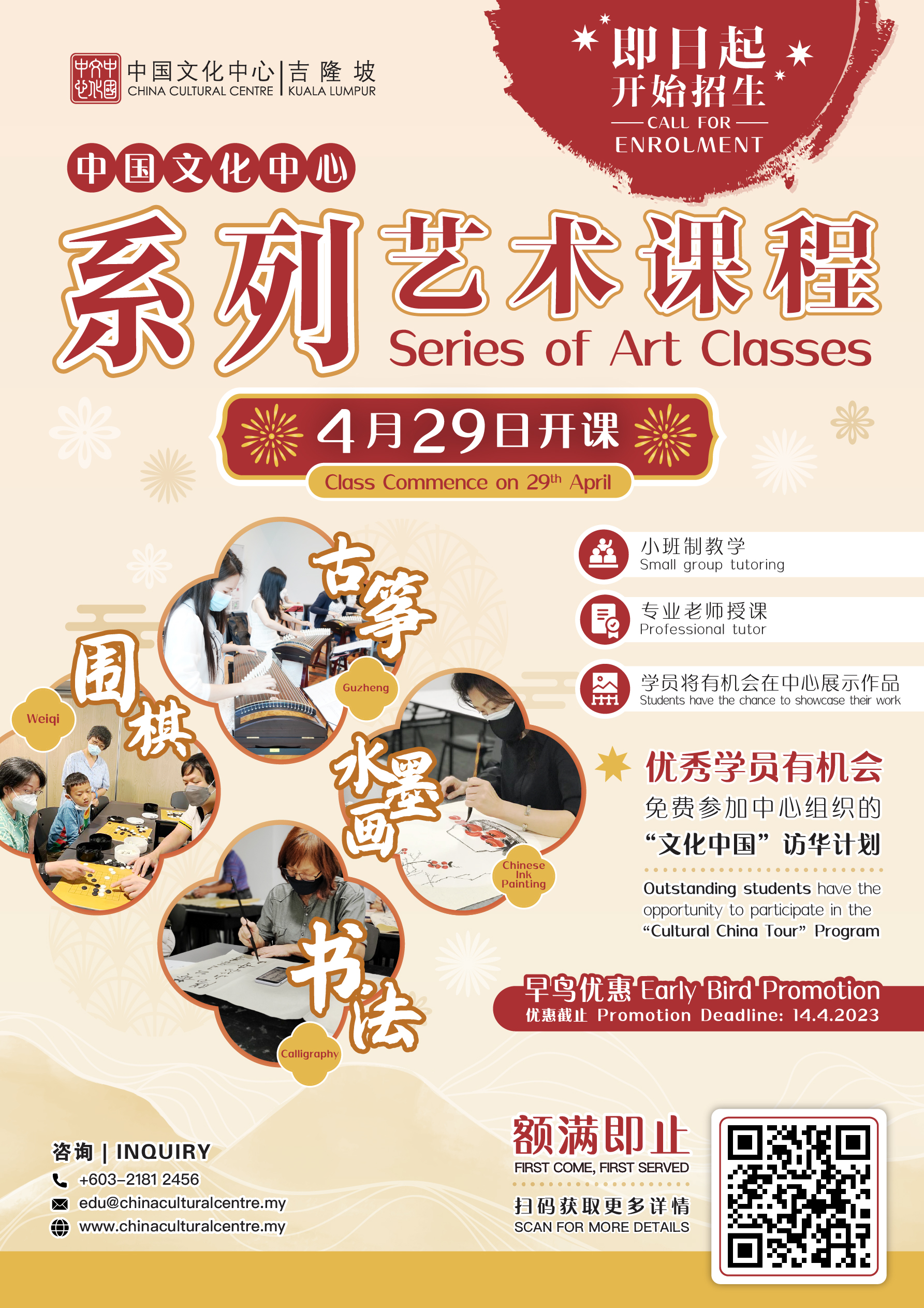 The new intake of the series of art courses at the China Cultural Centre are waiting for you to register!
The new intake of Calligraphy, Chinese Ink Painting, Guzheng and Weiqi classes will commence on April 29th. This is a journey of artistic cultivation and self-development, as well as an excellent opportunity to showcase your artistic talents!
The courses are designed at multiple levels, welcoming both beginners and those with a certain artistic foundation to enrol. Outstanding students also have the opportunity to participate in the "Cultural China Tour" program.
In the busy pace of modern life, let's take a break and indulge in a journey overflowing with arts and colors! While learning new skills, you can also make new friends in small group tutoring to expand your cultural horizons.
Click on the registration link to get more course details!
Registration Link: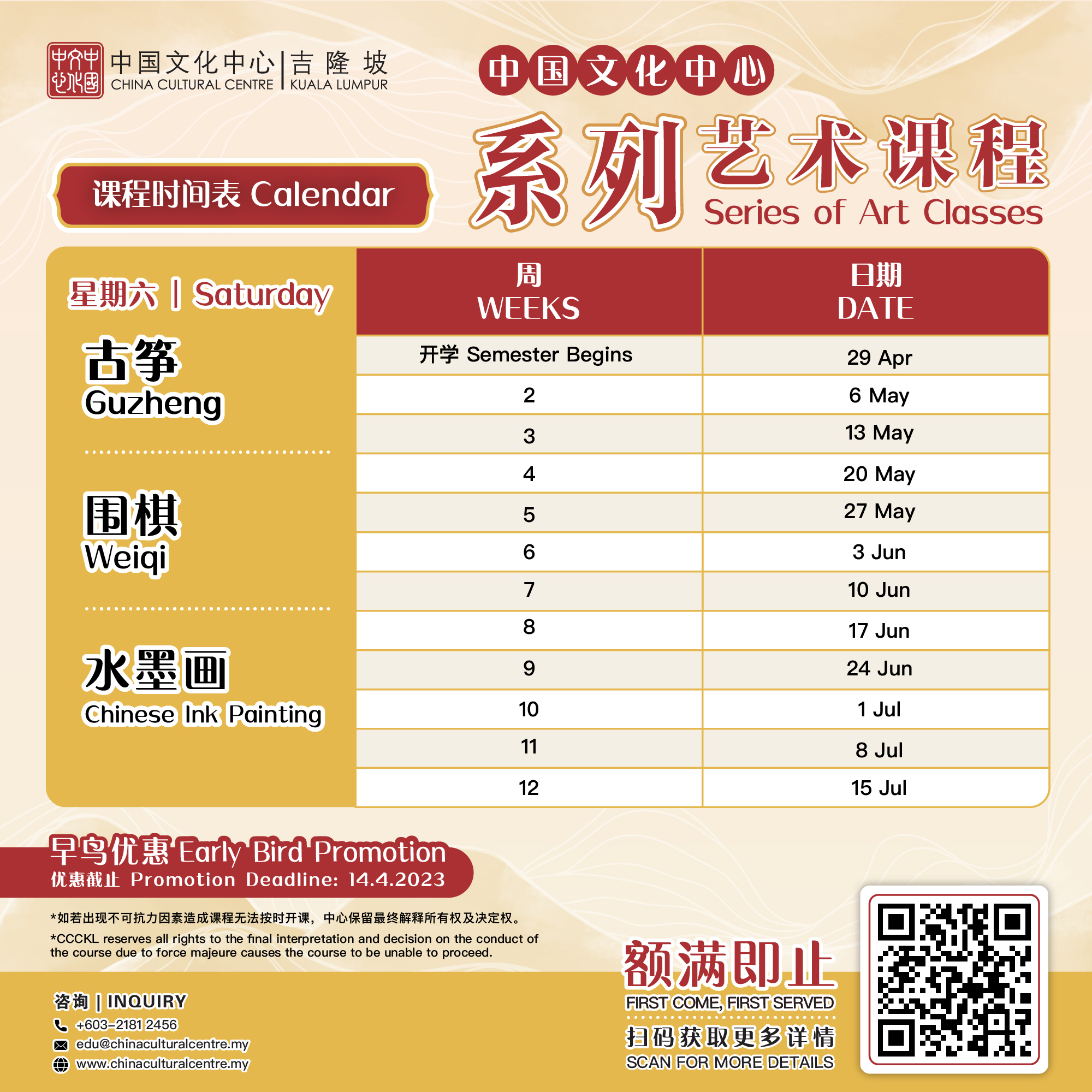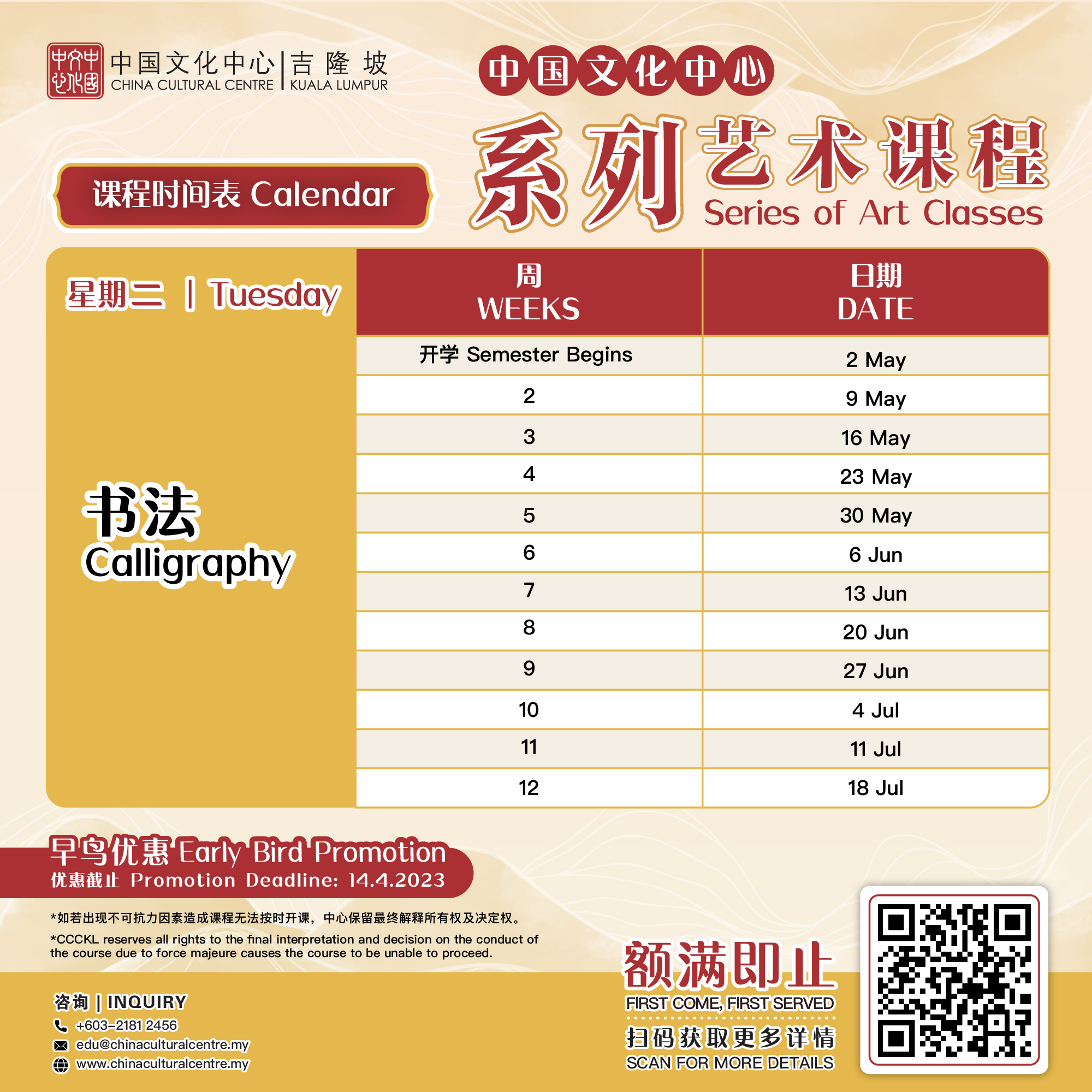 注意事项
1. 确认报名表中的所有个人信息是有效和正确的。
2.名额按先到先得的原则处理,额满即止。
3.凡因故缺席者,已缴交学费恕不退还。
4.已缴交的课程费用,不能转让或退款,除非本中心取消该课程。
5.本中心可在不另行通知下增删所有条规及细则。
6.如若出现不可抗力因素造成课程无法顺利进行,中心保留最终解释所有权及决定权。
如有任何疑问,请致电询问:Ms Linn 603 – 2181 3428。