Call for Photograph Contributions to "The Stunning Four Seasons of China – Your Perspective"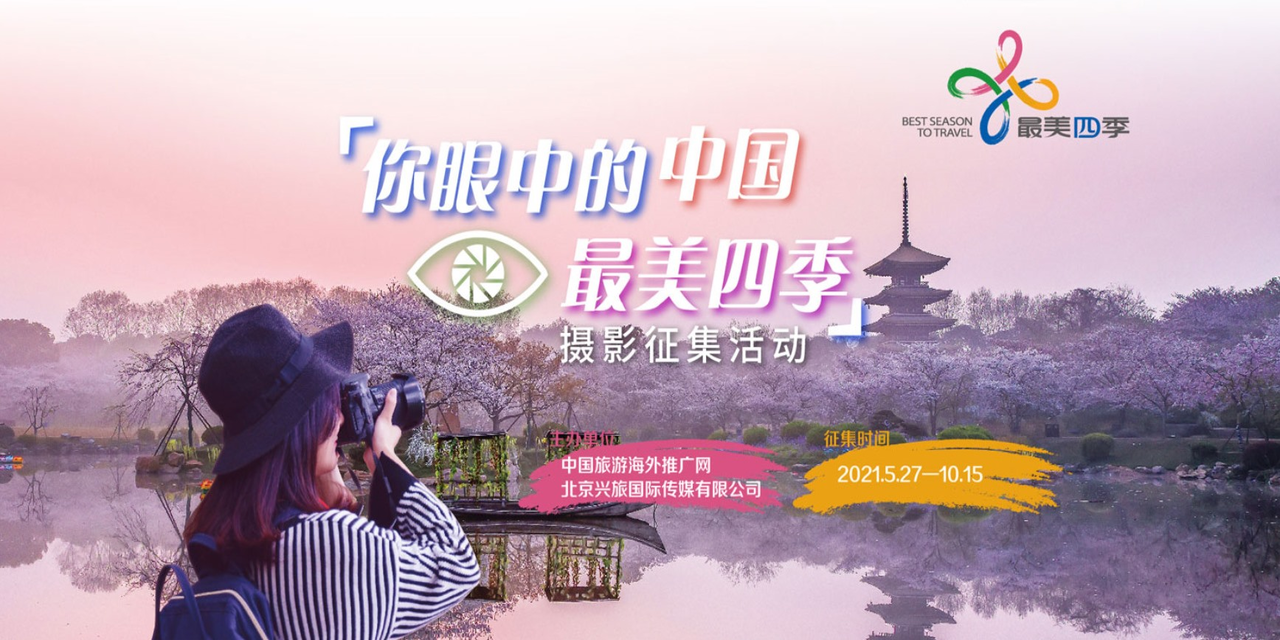 If you enjoy traveling and photography, please join us;
If you love sharing and chatting about stories "on the road", please join us;
If you are attracted by the four dazzling seasons and, like us, want to show the world the magnificent landscapes of beautiful China, then come along.
Join
www.travelchina.org
and share your photographs, so the world may see the four stunning seasons of China from your perspective!
Content:
Original photography works that showcase "Beautiful China" and tell Chinese stories focusing on four themes, namely natural landscapes, cultural relics and historical sites, folk customs, and leisure and holiday.
Photograph Requirements:
1. A single photograph or a set of 4 – 8 photographs;
2. All shooting equipment permitted: SLR cameras, mobile phones or drones;
3. Submissions must be in JPG format and each image bigger than 5MB;
4. Submissions shall be accompanied by a description of about 150 words.
Prizes:
1.Four themes of "The Four Stunning Seasons" are planned, namely, " Natural Landscapes", "Cultural Relics and Historical Sites", "Leisure and Holiday" and "Folk Customs", from which 40 (sets of) works will be shortlisted for "The Four Stunning Seasons of China – Your Perspective".
2.Shortlisted works will each be awarded RMB500 and a certificate. Organizations whose works are shortlisted will each receive an "Outstanding Organization Award" certificate.
Visit http://seasons.travelchina.org/#/ for details of Entry Process, Selection Criteria, Terms and Conditions and Online Submission.
Information

25th May – 15th October 2021

Inquiry via E-mail:
[email protected]
Organizer:
Beijing Sunny Communications Ltd.