Call for Short Video Contributions – Tour China with Me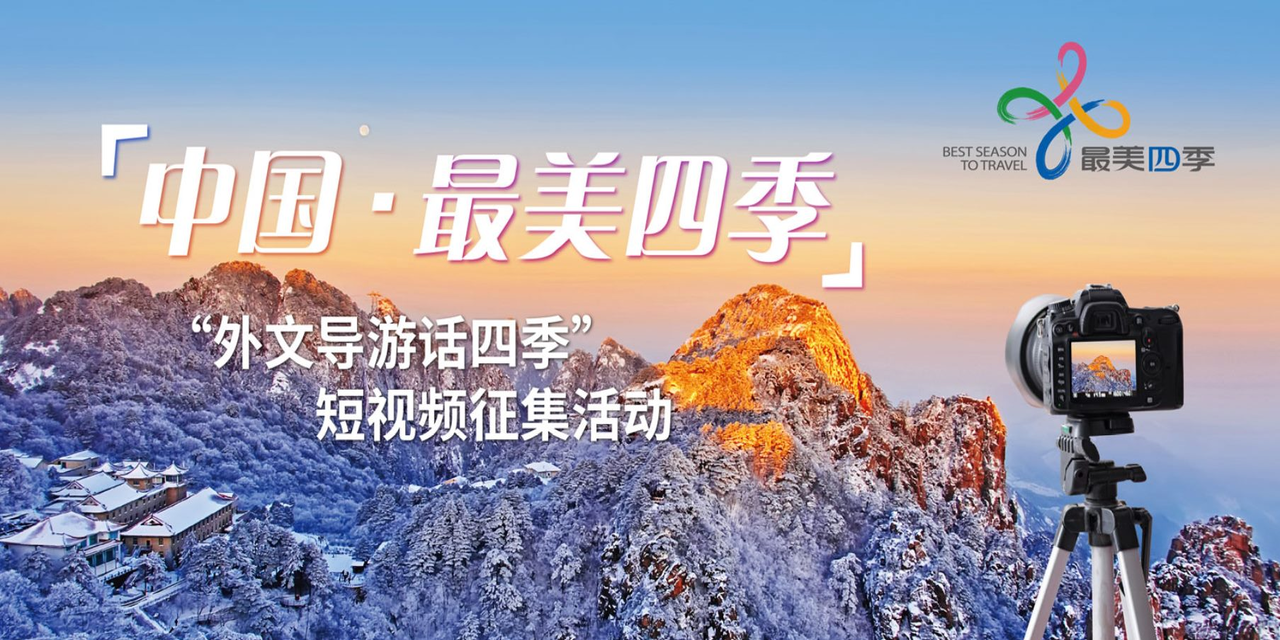 Tour guides are representatives of tourist destinations, messengers of public exchanges and media of cultural communication. If you wish to show your hometown to foreign visitors and want to present the beauty of China and the hospitality of the people to the world, or if you are a foreigner who loves Chinese culture and wants to introduce your experience to your friends and family, then you are "the spokesperson and tour guide of China" we are looking for!
Join the call for video contributions to "Tour China with Me", where you may show China to the world with your skills, your passion and your love for the country's majestic landscapes. Do it, now!
Content:
Just focus on tourist attractions in China (unique scenic sites or items with distinctive cultural characteristics, such as popular attractions, world heritages and intangible cultural heritages) and produce short videos in foreign languages that will be popular among foreign visitors and netizens.
Photograph Requirements:
1.English shall be the major language, French, Russian, Japanese and Korean also welcome.
2.A follow shot of people, items and places will be the most welcome form. 3.Videos using digital-simulation technology, including animation, VR and AR, are also welcome.
4.Videos shall last 3-5 minutes in the MOV or MP4 format with a resolution of 1920 x 1080, and the file size shall be above 300MB.
5.Videos shall include opening and closing credits and a list of main producers.
6.Videos shall be accompanied by a description of about 150 words.
Prizes:
1.Five themes are planned, namely "Tour Guide", "Representation in Foreign Languages", "Content and Theme", "Video Creativity" and "Online Popularity", from which 10 works will be shortlisted (1 from the professional group and 1 from the amateur group for each theme).
2.Shortlisted works will each be awarded RMB5,000 and a certificate, while participating organizations whose works are shortlisted will receive an "Outstanding Organization" certificate.
Visit http://seasons.travelchina.org/#/ for details of Entry Process, Selection Criteria, Terms and Conditions and Online Submission.
Information

1st June – 15th October 2021

Inquiry via E-mail:
[email protected]
Organizer:
Beijing Sunny Communications Ltd.