The Release of Award-winning Works of
2020 "Beautiful Ancient Capital , Amazing Nanjing" Short Essay Contest
In the short span of just one month after the launch of the 2020 "Beautiful Ancient Capital , Amazing Nanjing" Short Essay Contest, the organizers received hundreds of entries from all over Malaysia. Due to the overwhelming response and excellent entries, the organizers specially added 10 "special prizes" as a means of encouragement. Thank you for your active participation. Certificates and prizes of all winners would be issued to you by mail and email.
Congratulations to all winners!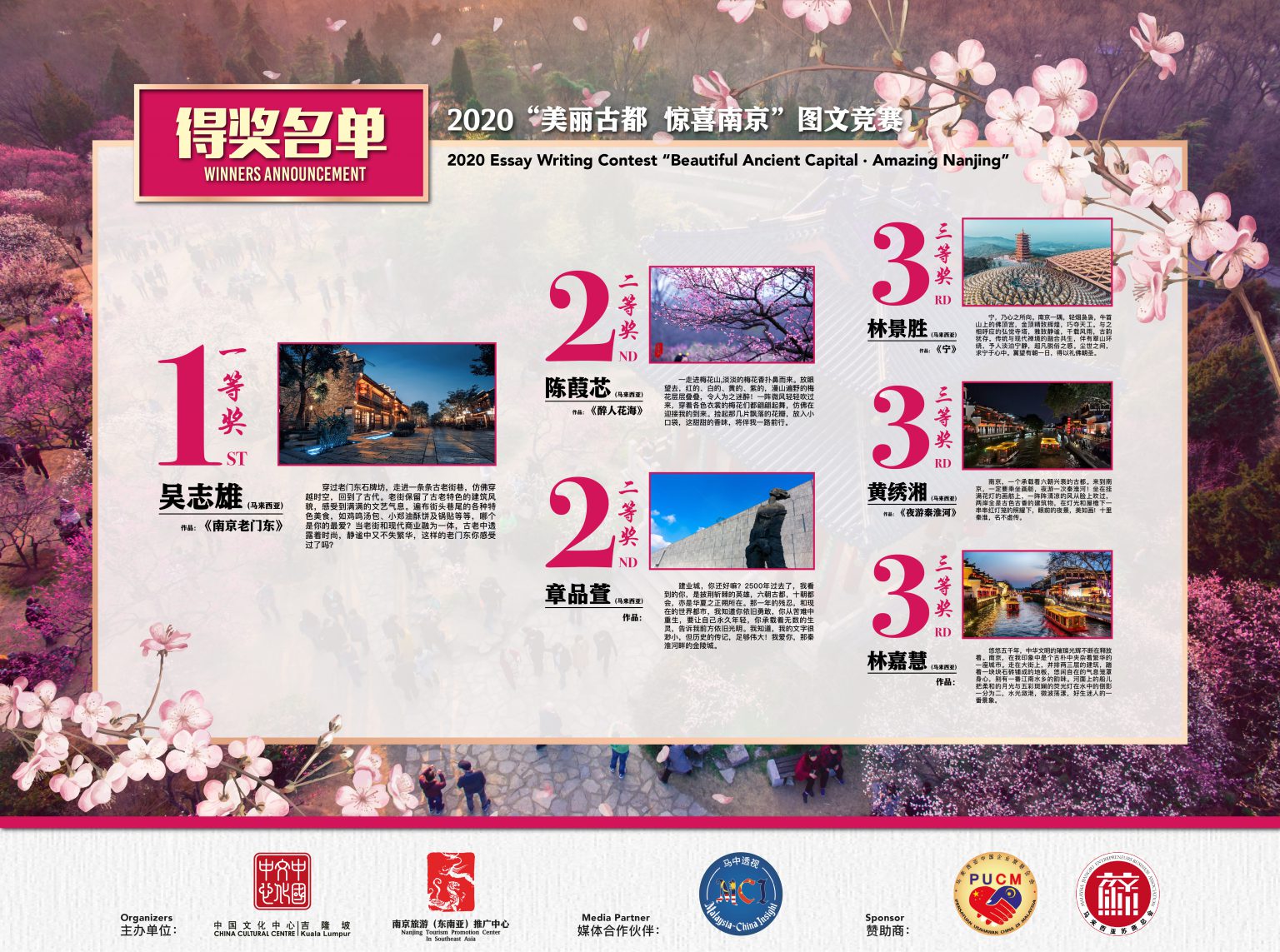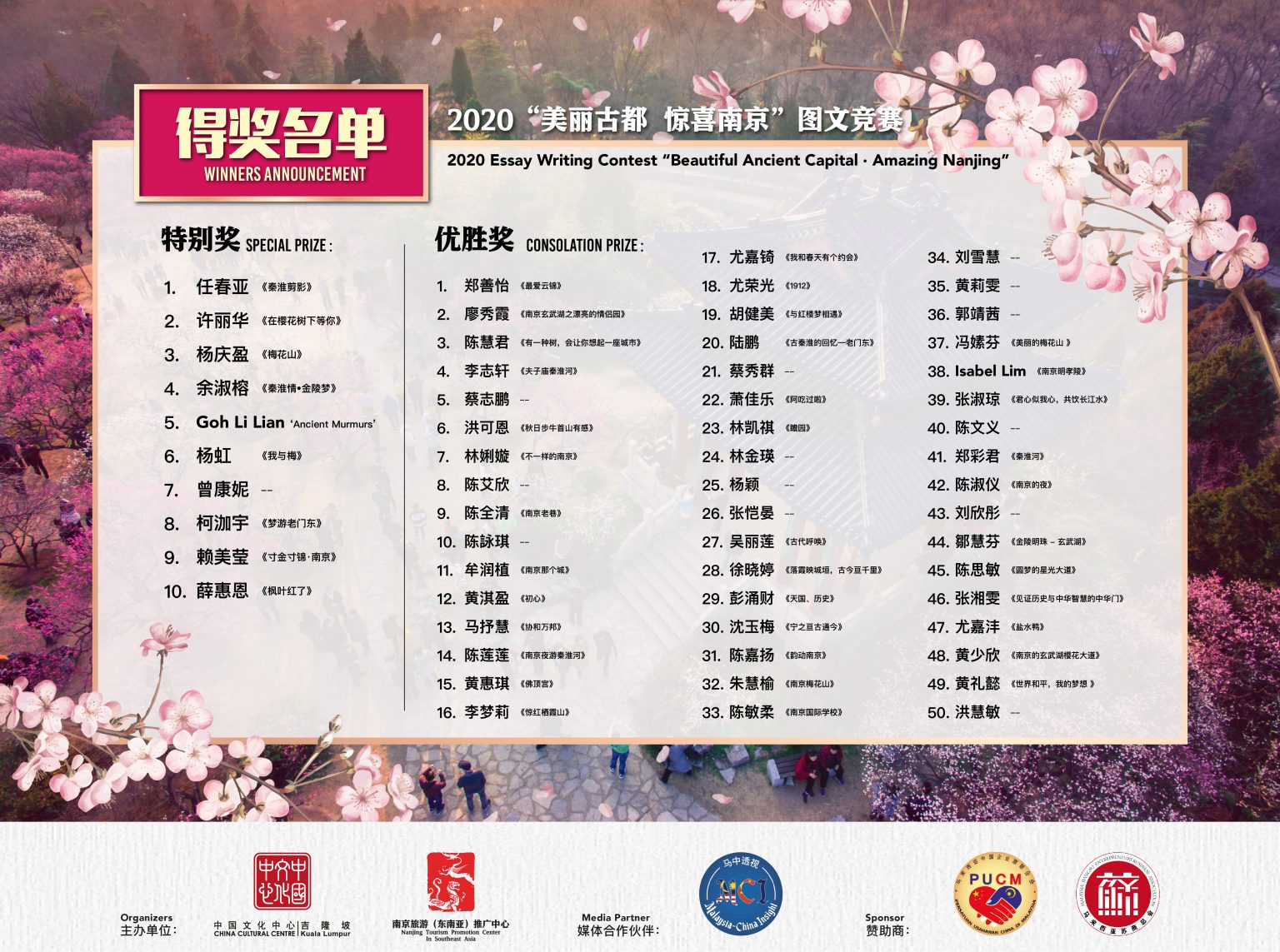 The competition was jointly organised by China Cultural Centre in Kuala Lumpur (CCCKL) and Nanjing Tourism. Malaysian citizens and foreign expatriates in Malaysia with long-term residence visas were allowed to participate in the contest. The contest duration was from September 22 to October 21. Available in simplified Chinese or English, do submit your competition photos with short essays in accordance with the competition's requirements. The media partner of this competition was the Chinese-English-Malay trilingual media platform of China Entrepreneurs Association in Malaysia called "Malaysia-China Insight".
Among the many outstanding entries, Malaysia's professional accountant stood out through his works entitled "The Old East Gate of Nanjing" and won the first prize.
After a month, the organizers received hundreds of Short Essays for the competition from all walks of life, including the scenic spots, cultural landscapes, social customs and cultural customs of Nanjing.