Series Art Courses, 2023 Courses Recruitment! Enrolment is now open!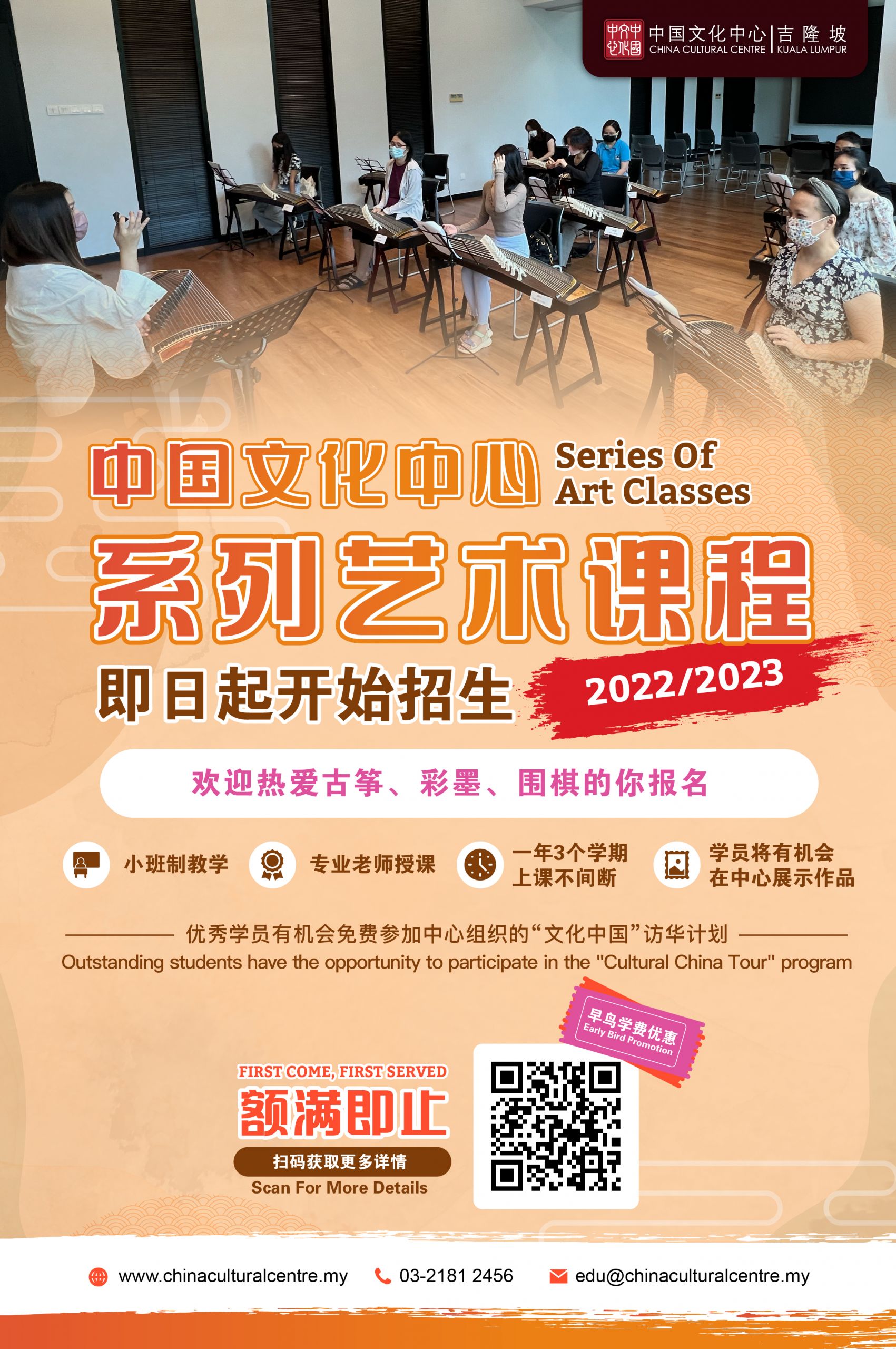 Are you tired of the daily online classes and online work days? It is better to take advantage of the weekend to sign up for the series of art courses at the China Cultural Centre, with your like-minded people together in class, and study together!
A series of art courses —— Guzheng, Color Ink Painting and Weiqi courses, waiting for you to sign up!!
The first-semester course will begin on December 10th (Saturday)! Places are limited for each class while full. The earlier you register, the more discount you will enjoy!
Register Link: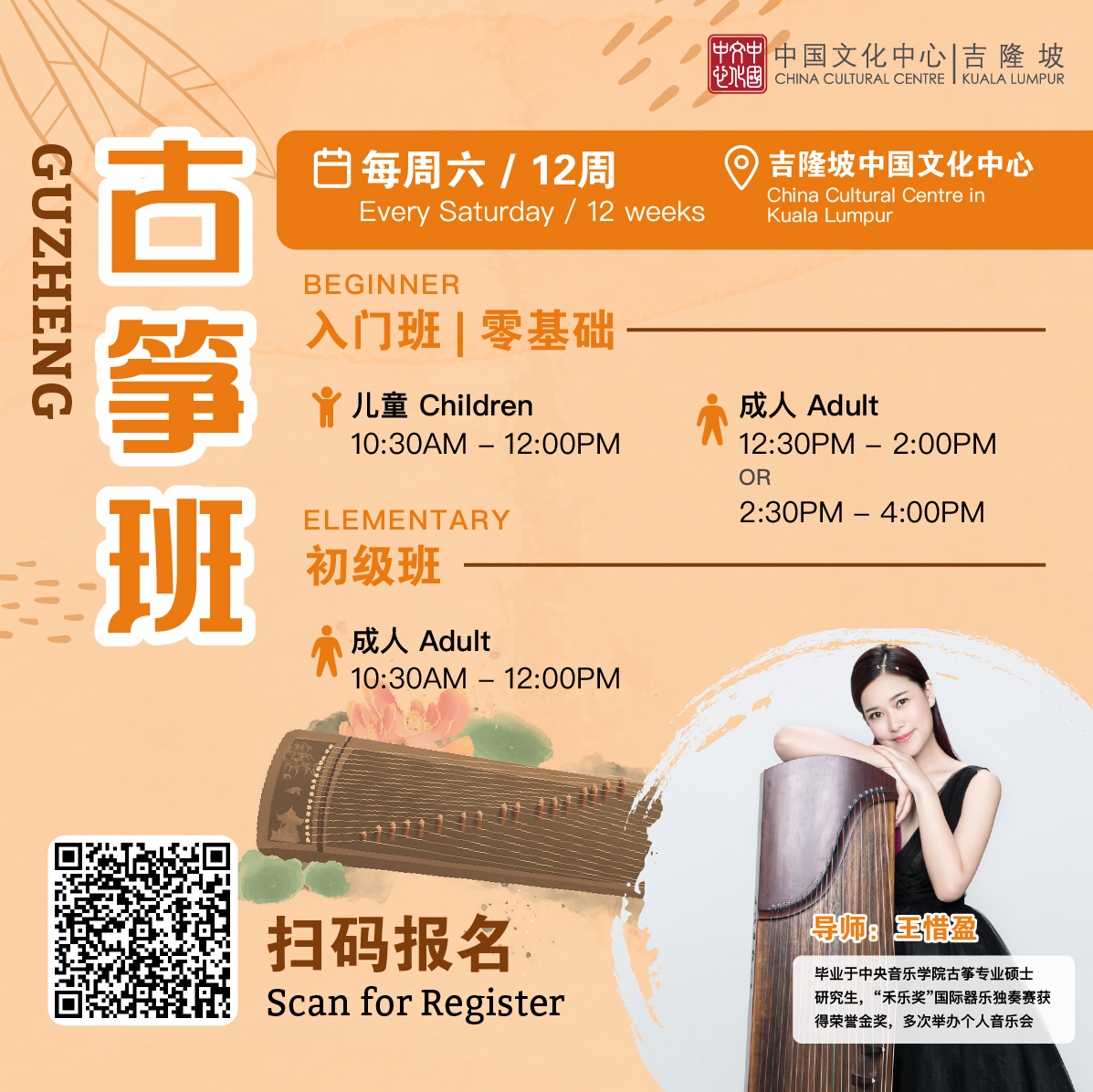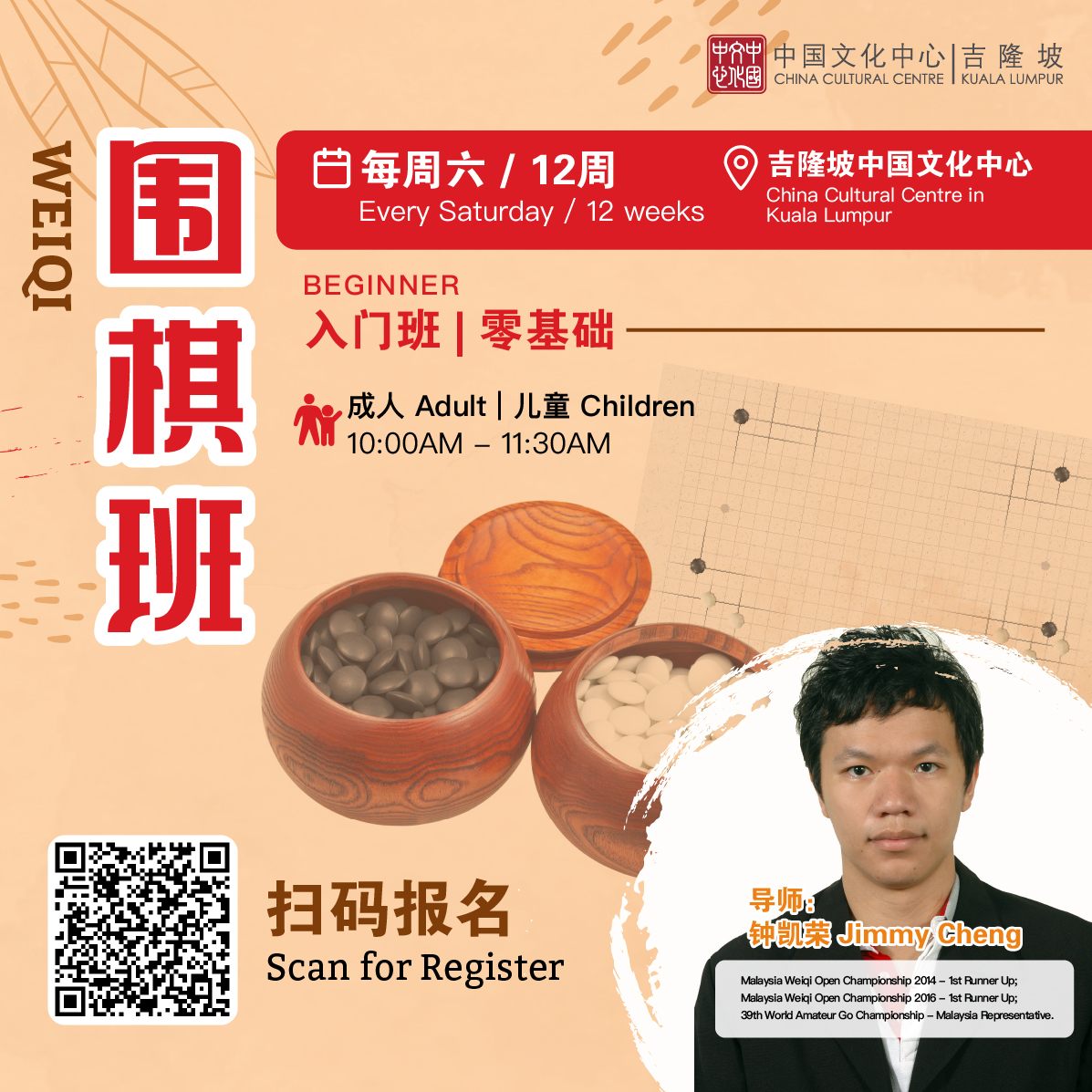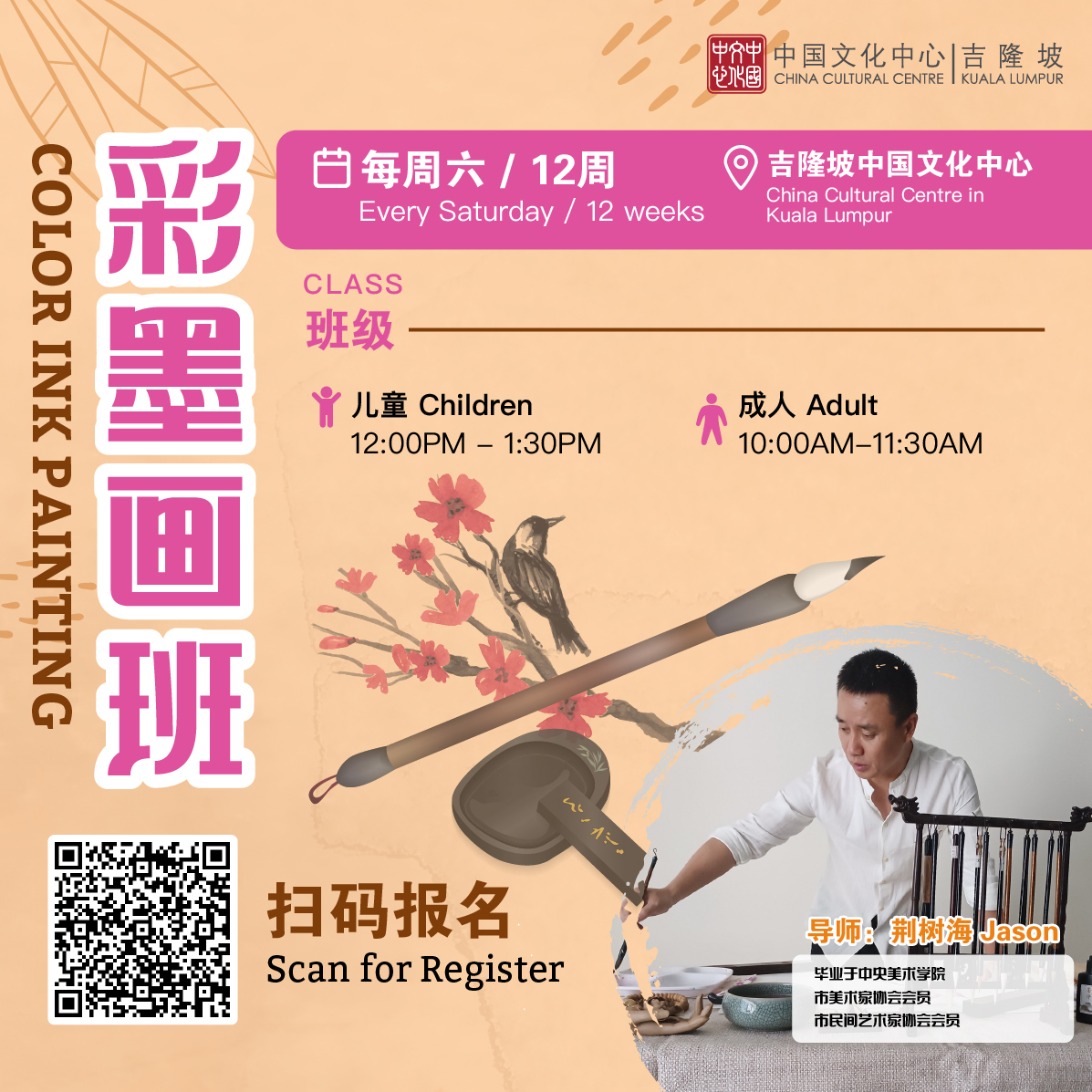 Rules and Regulations
1.The student acknowledges that all the personal information in the application form is valid and correct.
2.Admission is on a first-come-first-serve basis.
3.If you are absent from classes due to any reasons, the course fee cannot be refunded or carried over.
4.All course fees are not transferable and non-refundable, unless CCCKL cancels the course.
5.CCCKL reserves the right to change the terms and conditions without prior notice.
6.CCCKL reserves all rights to the final interpretation and decision on the conduct of the course due to force majeure causes the course to be unable to proceed.


If you have any questions, please contact, Ms Linn 603 – 2181 3428 or email [email protected] .