"Malaysia's International Cultural Festival": EntrÉe By CCCKL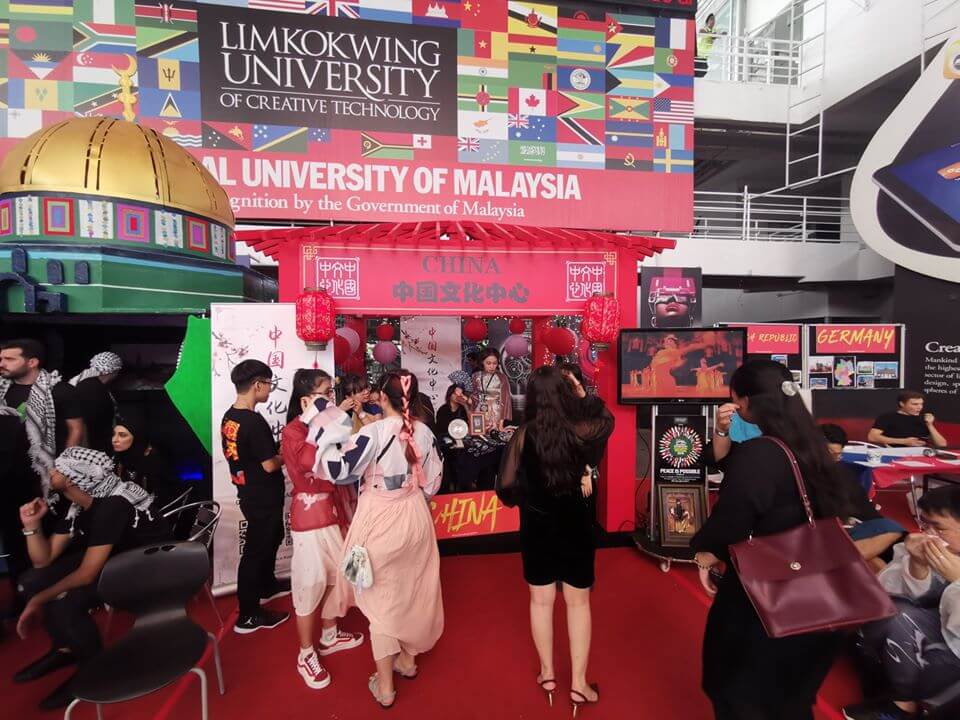 On September 19, LimKokWing (LKW) University of Creative Technology held the 6th International Cultural Festival. China Cultural Centre in Kuala Lumpur (CCCKL) made its debut by setting up an exhibition booth.
The extravaganza, dubbed as "Malaysia's Most International Day" is participated each year by a hotchpotch of students from some 150 countries. It presented a platform for CCCKL to show-case China's culture and customs to students from around the world.
CCCKL's booth was a special Chinese pavilion designed by China's overseas students who were donned in their traditional outfits displayed Chinese cultures and creative literary products. Hair clips and ornaments crafted on the spot had wowed hordes of visitors who were thrilled to lay hands on them.
Similar smiling faces span across different cultures; different arts are blended in harmony. That is the charm of culture par excellence. CCCKL would continue to support its overseas students in their cultural activities and thereby bridge the cultural exchanges between the students of both countries.