China Cultural Centre In Kuala Lumpur Participated In
"Discover China" Media Brand Promotion Event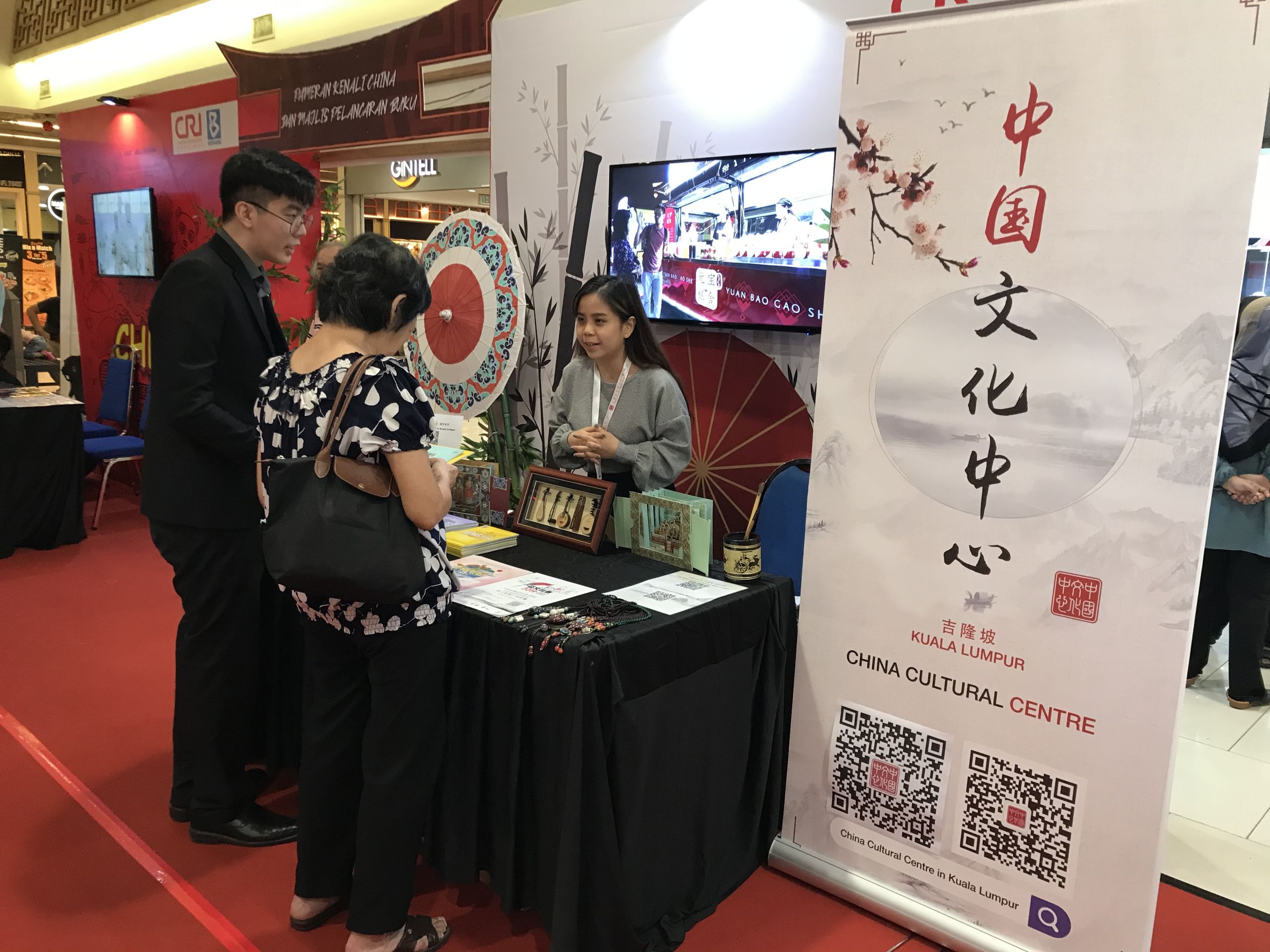 On December 8, the Malay Language Department of CCTV's media brand promotion event "Discover China" was held in Kuala Lumpur, the capital of Malaysia. The event attracted widespread attention from Malaysia mainstream media. Malaysia national news agency, BERNAMA and its most influential TV news channel ASTRO AWANI and the likes all reported on the event in a timely manner.
China Cultural Centre in Kuala Lumpur (CCCKL) was invited to set up a booth to promote tourist attractions and cultural activities of various provinces and cities of China whilst drawing participation by its different ethnic groups in the activities of China Cultural Centre.
During the event, the Malay Language Department of CCTV headquarters in cooperation with its local counterpart, the Bureau of Malay Language & Literature or Dewan Bahasa dan Pustaka (DBP) released the Malay version of several books such as "Take You to Xi'an" and "Story of Classical Chinese Wisdom". CCTV also held a 'live' broadcast of its radio program "Hello" and the new media program "Perceiving China/Perceptions of China".
At the event, China Cultural Centre collected a number of Malay books published by the Malay Language Department of CCTV Head Office like "Take You to Tour Beijing", "Take You to Tour Xi'an", "Strange Love Stories" and "Story of Classical Chinese Wisdom" as the new collection of books for its resource centre. Nearly 1,000 Malaysian people read and watched the media products of the Malay Language Department at the scene.
In addition to dissemination of books, various activities such as children's coloring, sand painting, face painting, traditional Chinese costumes experience, lucky draw, calligraphy experience and ramen making were held in situ thereby attracting a large number of people to partake.