"Silk Road, Connection & Conversation"
Malaysia-China Shadow Puppetry Cultural Workshop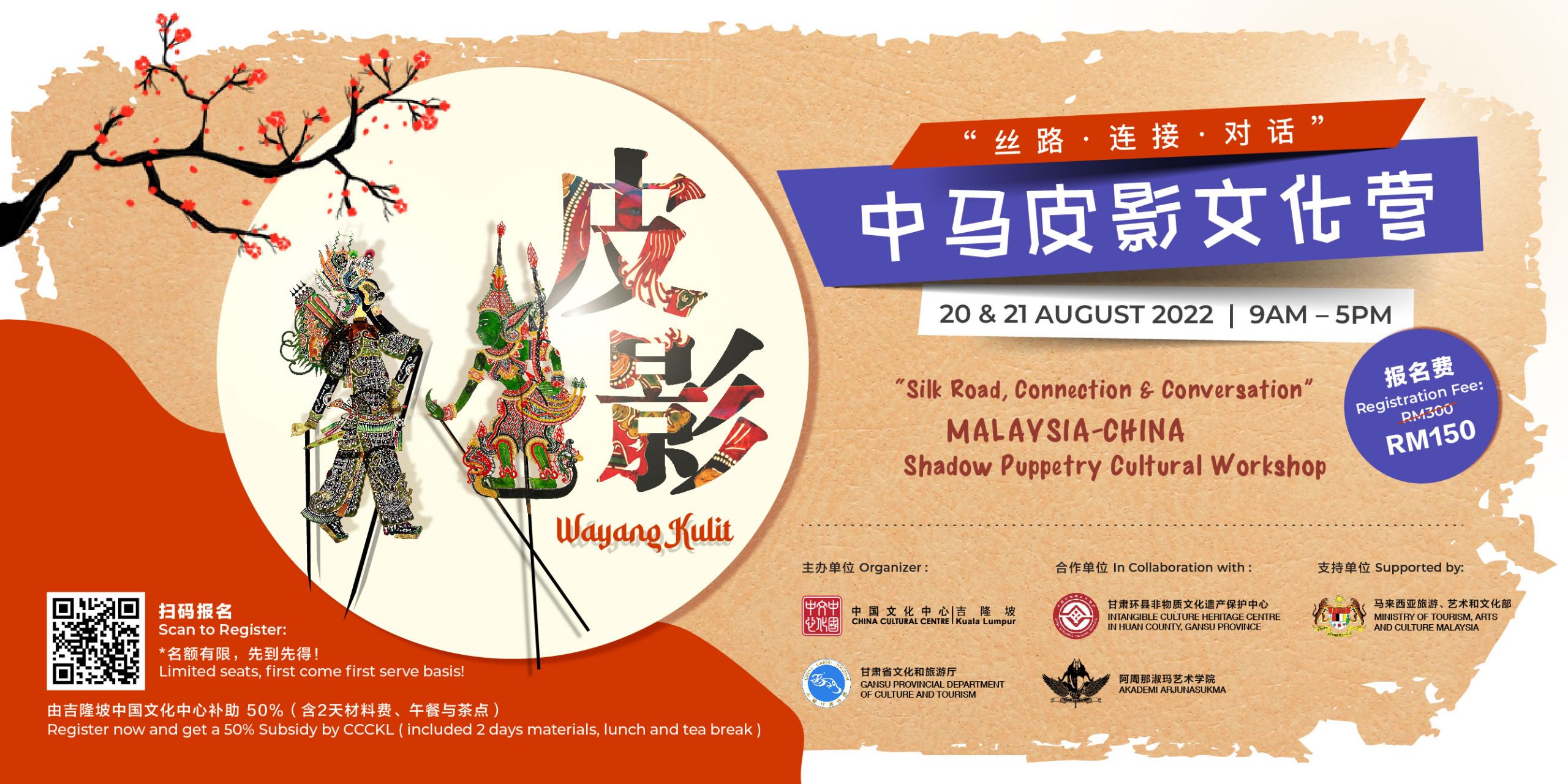 China Cultural Centre in Kuala Lumpur
Gansu Provincial Department of Culture and Tourism
Ministry of Tourism, Arts & Culture Malaysia
Intangible Culture Heritage Centre in Huan County, Gansu Province
Akademi Arjunasukma
Shadow play, also known as shadow puppetry, is an ancient form of storytelling and entertainment which uses flat articulated cut-out figures (shadow puppets) which are held between a source of light and a translucent screen or scrim.
In those days when there was no television, the people enjoyed watching shadow plays and gathered together at night to watch shadow play. With the development of the times, shadow plays have gradually been replaced by TV and the Internet, becoming uninteresting to modern people.
In order to attract the attention of people to shadow puppetry art, Gansu Provincial Department of Culture and Tourism, and China Cultural Centre in Kuala Lumpur has organized the "Silk Road, Connection & Conversation" Malaysia-China Shadow Puppetry Cultural Workshop. This event is supported by the Ministry of Tourism, Arts and Culture as well as in collaboration with the Intangible Cultural Heritage Centre in Huan County, Gansu Province and Akademi Arjunasukma. The 2-days event are officially launched and open registration now.
The two-day event included shadow puppetry workshops, cultural seminars, Music Instruments & Movement of Shadow Puppet teaching, online art exchanges and wonderful performances.
Want to watch the fantastic shadow play up close, and be trained by the masters? Register NOW!
Event Details
Date: 20-21/8/2022 (Saturday & Sunday)
Time: 9 AM – 5 PM (2 Days)
Age: Aged 16 and above
Registration Fee: RM150
* Former Price: RM300, register now and get a 50% Subsidy by CCCKL; included 2 Days materials, lunch and tea break
Limited Seats, first come first serve basis!
📌 2 Days event is waitng for you!
📌Know the art of shadow puppetry
Seminar 1:Introduction of Huan County Taoism Shadow Puppetry
Seminar 2 :Introduction of Wayang Kulit Malaysia
📌Hands-on Experience
Experience 1:Huan County Taoism Shadow Puppet-Making Workshop
Made : " Bing Dwen Dwen" Puppet
Experience 2:Malaysian Traditional Shadow Puppet-Making Workshop
Made : "Pak Dogol" & "Wak Long" Puppet
Experience 3:Music & Instrumental Theory and Practical: Wayang Kulit Kelantan
Experience 4:Music & Instrumental Theory of Huan County Taoism Shadow Puppetry
📌Show
Show 1 : 《Stealing the Immortal Grass》by Huan County Taoism Shadow Puppetry
Show 2:《Murka Raja Serama》by Akademic Arjunasukma
Show 3: Malaysia-China Collaboration
Each participant will receive a certificate of participation.
活动详情
主办单位:吉隆坡中国文化中心
部省合作::甘肃省文化和旅游厅
合作单位:
甘肃环县非物质文化遗产保护中心
Akademi Arjunasukma
活动日期:20-21/8/2022 (周六、日)
活动时间: 早上9时 – 下午5时(两天)
年龄限制:年满16岁或以上者皆可参与
报名费:RM150
(原价RM300,由吉隆坡中国文化中心补助50%,含2天材料费、午餐与茶点)
*名额有限,先到先得!
2天精彩活动,等您参与!
线上教学与讲座会:中国甘肃省环县道情皮影戏
环县道情皮影戏:音乐、乐器、皮偶动作
环县道情皮影戏:线上皮影制作工坊
甘肃省环县道情皮影戏剧精彩演出,如:《三"羊"开泰》、《盗仙草》等
Wayang Kulit Kelantan 制作与体验工作坊
Wayang Kulit Kelantan 乐器、音乐皮偶动作教学与体验环节
中马皮影团队线上交流会
中马皮影团队合作表演
参与者将获得主办单位颁发的参与证书。
Huan County Taoism Shadow Puppetry, Gansu Province, China
Introduction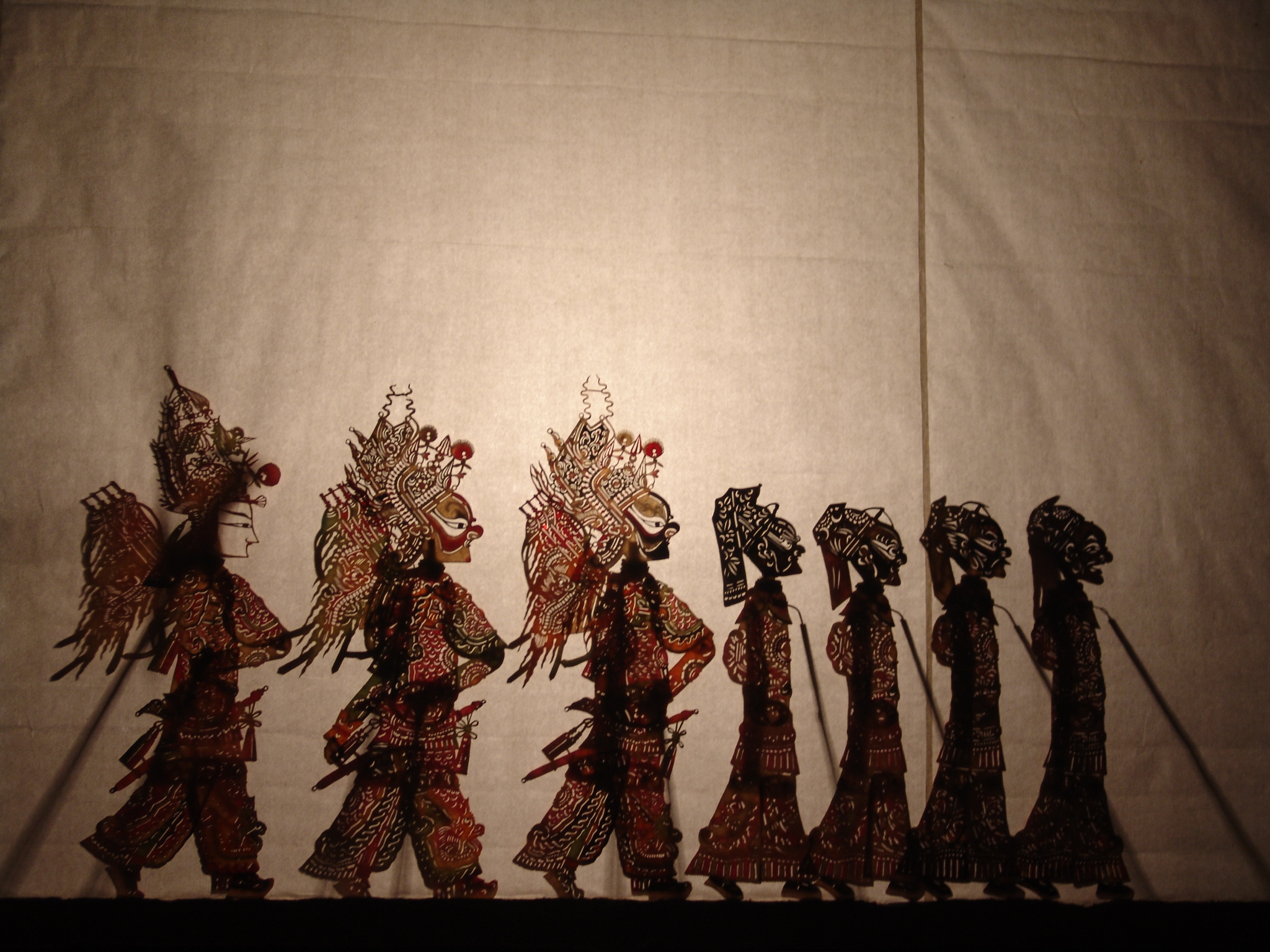 Huan County Taoism shadow puppetry is a folk opera that combines Taoism music with shadow puppet, and is called shadow opera(影子戏), light shadow opera(灯影戏), popularly known as "small opera(小戏)" or "old Taoqing opera(老道情)".
It is mixed with the customs and beliefs of the local people, and spreading to other areas such as Huachih, Qingcheng, Ningxia's Salt Lake, Dingbian, Shaanxi Province, etc. During the performance, one person will sit in the front stage and play the role of all the characters, while four or five people backstage will play the music.
Huan County was named" Hometown of Shadow Puppetry" by the Chinese Folklore Society and was approved by the State Council in2006 to be listed on the first list of national intangible cultural heritage protection. In November 2011, as part of China's shadow puppetry culture, it was listed on UNESCO's Representative List of Intangible Cultural Heritage of Humanity and became a world-class intangible cultural heritage protection project.
Team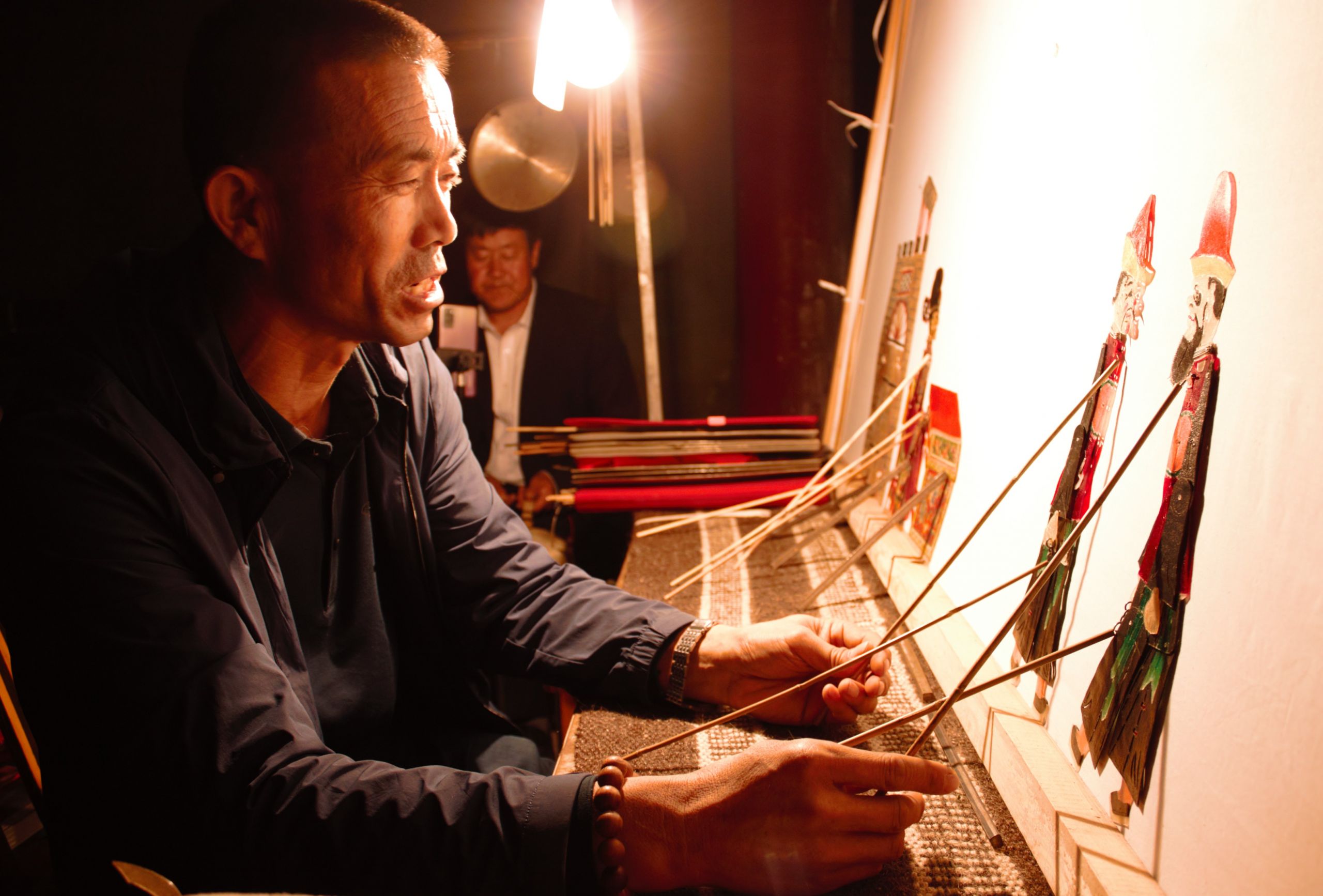 Xu Mingtang, the representative inheritor of Qingyang city Taosim Shadow Puppetry, a member of Qingyang Folklore Society, and the deputy secretary of Huan County Taoism Shadow Puppetry Artists Association.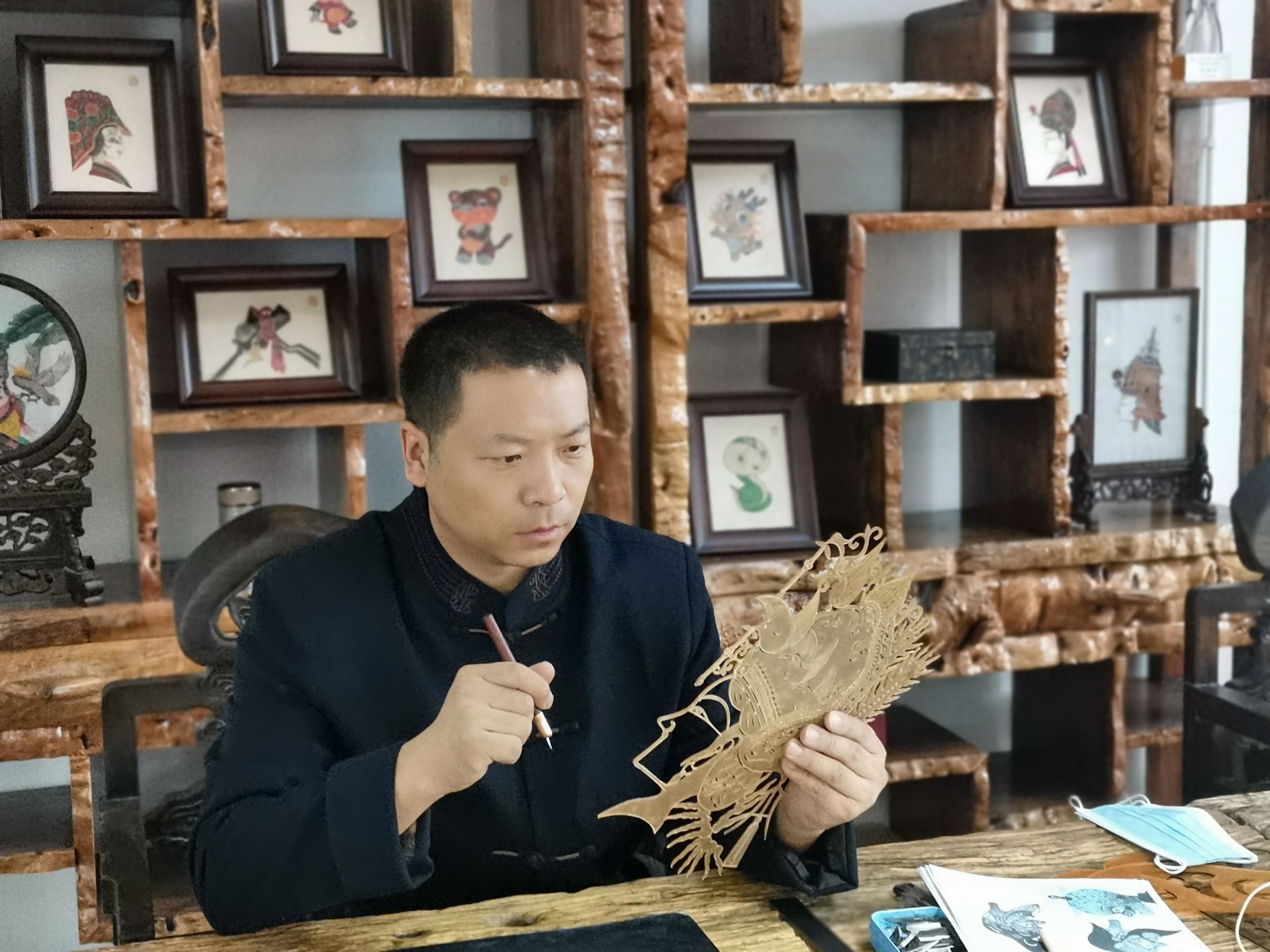 Zhang Zhiwen, representative inheritors of the intangible cultural heritage project (shadow puppet carving skills).
Introduction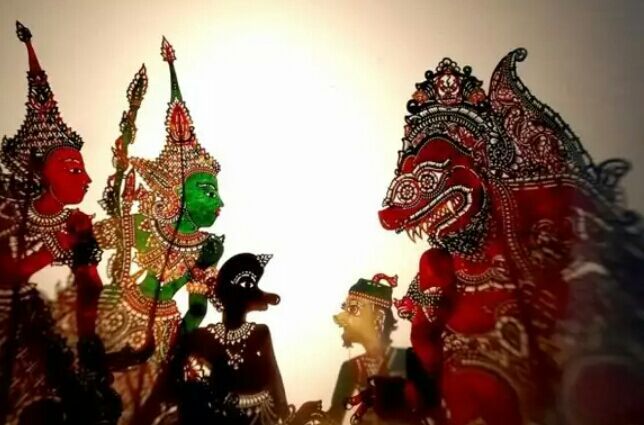 Wayang kulit (shadow-play) is a form of traditional theatre found throughout South-east Asia in which the shadows of carved leather puppets are projected onto a screen. In Malaysia, the most distinctive style of wayang kulit is the Wayang Kulit Siam, practiced principally in the north-eastern state of Kelantan as well as in the Patani region of southern Thailand.
Wayang Kulit Siam is performed in the Kelantanese-Patani dialect of Malay. The wayang kulit repertoire is largely based on Malay oral and literary versions of the ancient Indian epic, the Ramayana, which narrate the adventures of Seri Rama, his consort Sita Dewi, and his archrival Maharaja Wana.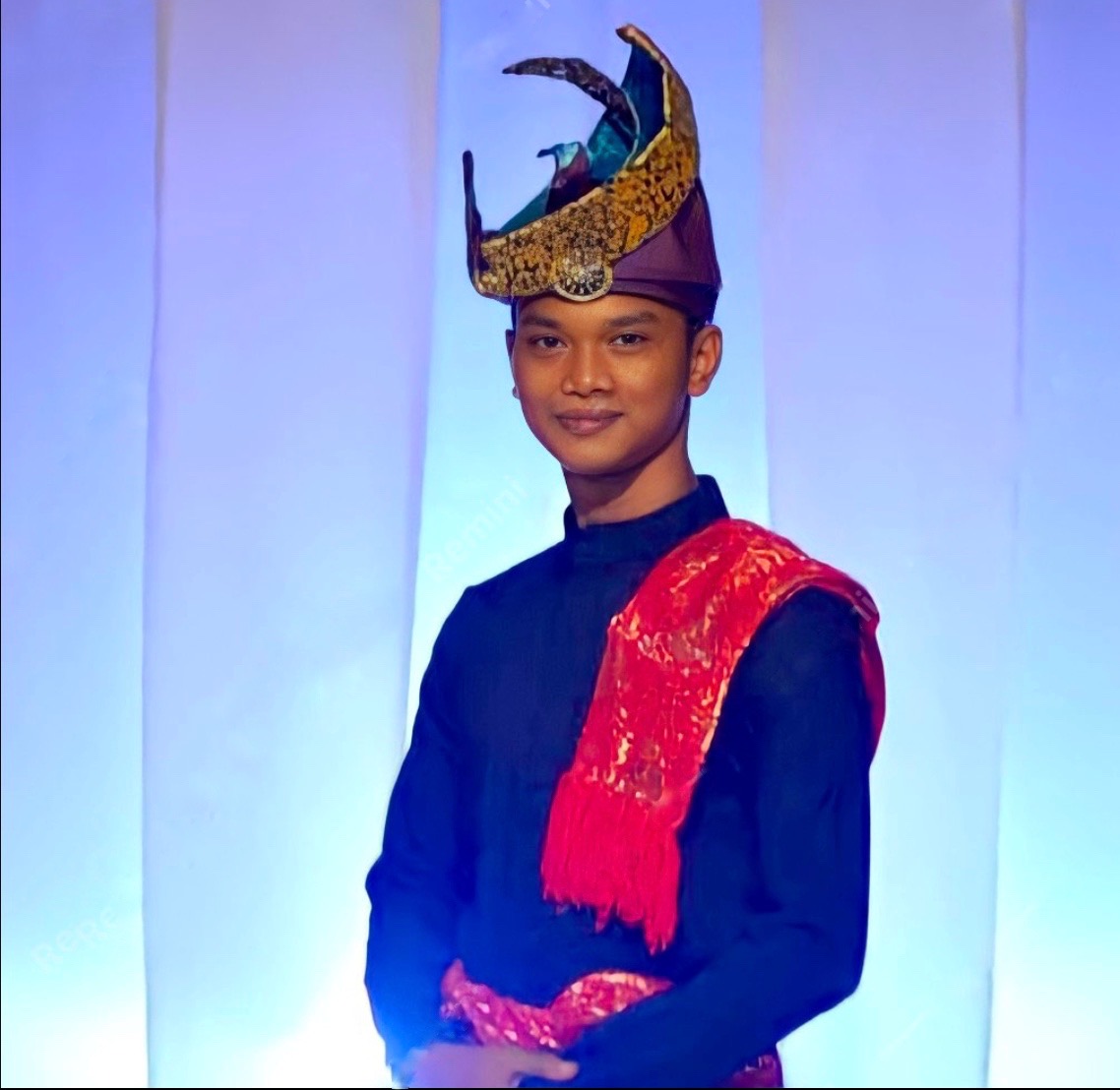 Ahmad Marzuki bin Nordin, known as Tok Dalang Che Kal. He started to play wayang kulit at the age of 7 at his hometown, Kemasin Bakcho Kelantan. He is not only the master puppeteer but also skilful in playing Kelantan traditional art and musical instruments such as Dikir Barat, Makyong, Martial Art and Puppet making.
Team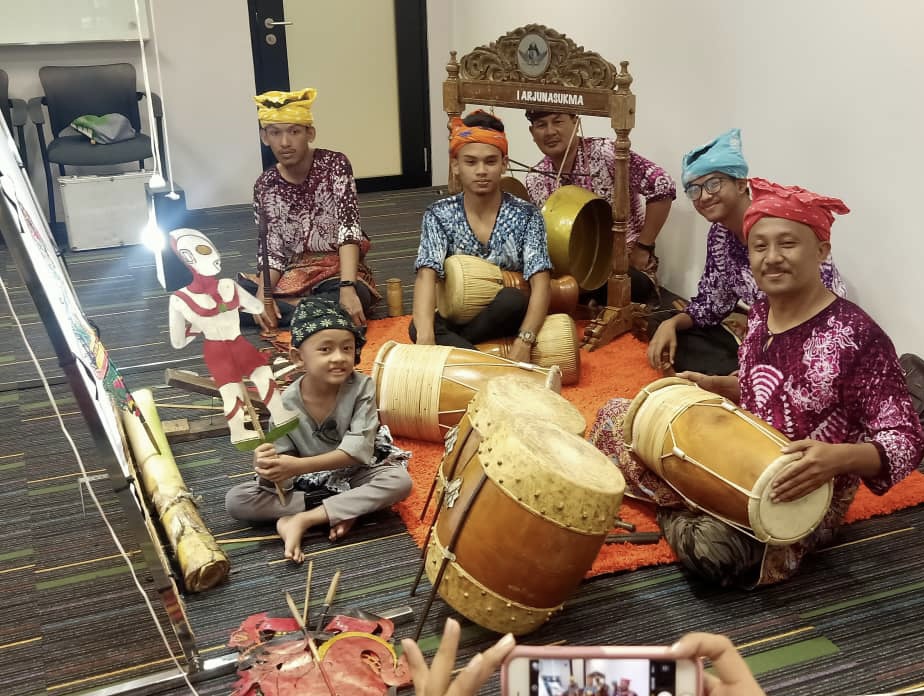 Akademi Arjunasukma
Akademi Arjunasukma, a group that provides a variety of Traditional Art of Kelantan such as Traditional Chants (Dikir Barat), Shadow Play (Wayang Kulit Kelantan), Traditional Martial Art, Traditional Music and Instrumental, Makyong, etc.
Akademi Arjunasukma was founded by Mohd Sulhie Bin Yusuf, fondly known as Abe Yie, with a mission to nurture a new generation of Dikir Barat talent.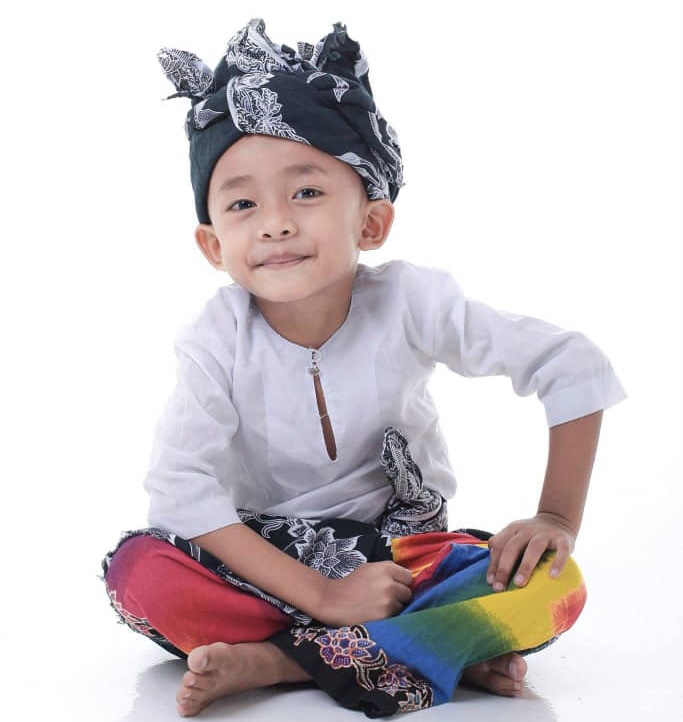 Aqfierudzar Rizq bin Mohd Sulhie, known as Tok Dalang Pyu. The youngest Tok Dalang in Malaysia.
Pyu began an interest in wayang kulit from the age of 3. By age 5 Pyu's artistry as a puppeteer and storyteller for wayang kulit. He can handle up to 10 characters by using different tones of voice to represent each character.