Discover Henan, A Home in My Heart | Q&A Challenge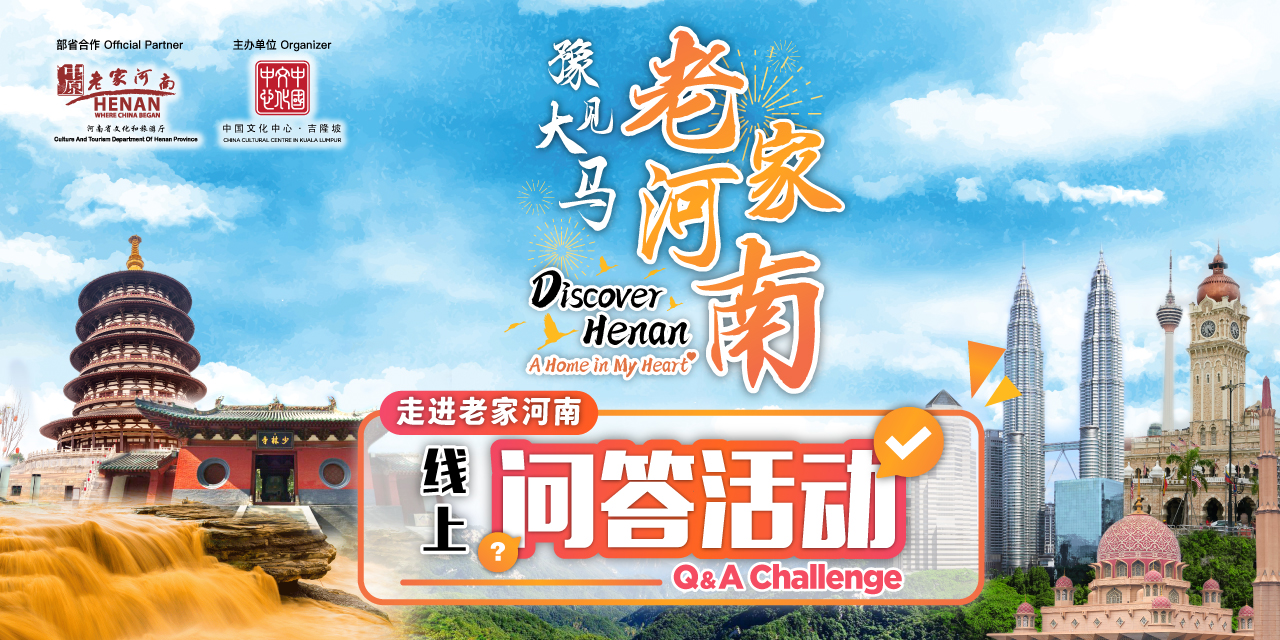 Henan is one of the important birthplaces of Chinese Civilization and also one of the core regions of China history.
In 2021, CCCKL was selected as a cooperation partner in Henan Province, China. With the support and cooperation of the Culture and Tourism Department of Henan Province, CCCKL has organized a series of wonderful events which aim to promote cultural and tourism exchanges between Malaysia and Henan Province as well as to promote Henan's outstanding traditional culture, art and tourism resources. The series events include "Asian Traditional Wushu Competition Online 2021", "Fascinating Seasons of Beautiful China – Summer Rhyme", "The Story of Henan Province" live stream and "2021 Wonderful Tour" series.
Join the Q & A challenge now! Simple steps, visit the official event page to get answers and complete the quiz! Let's start the challenge!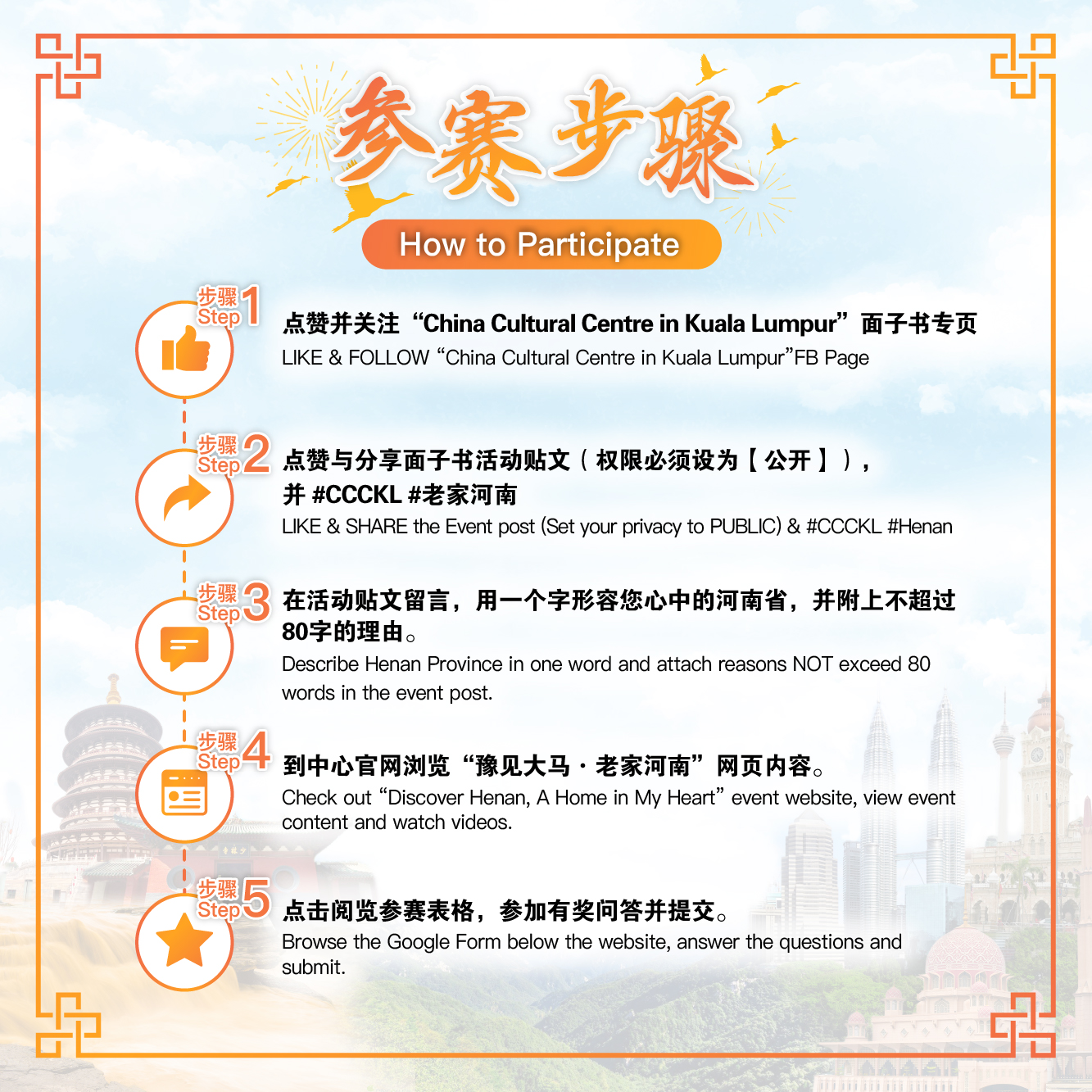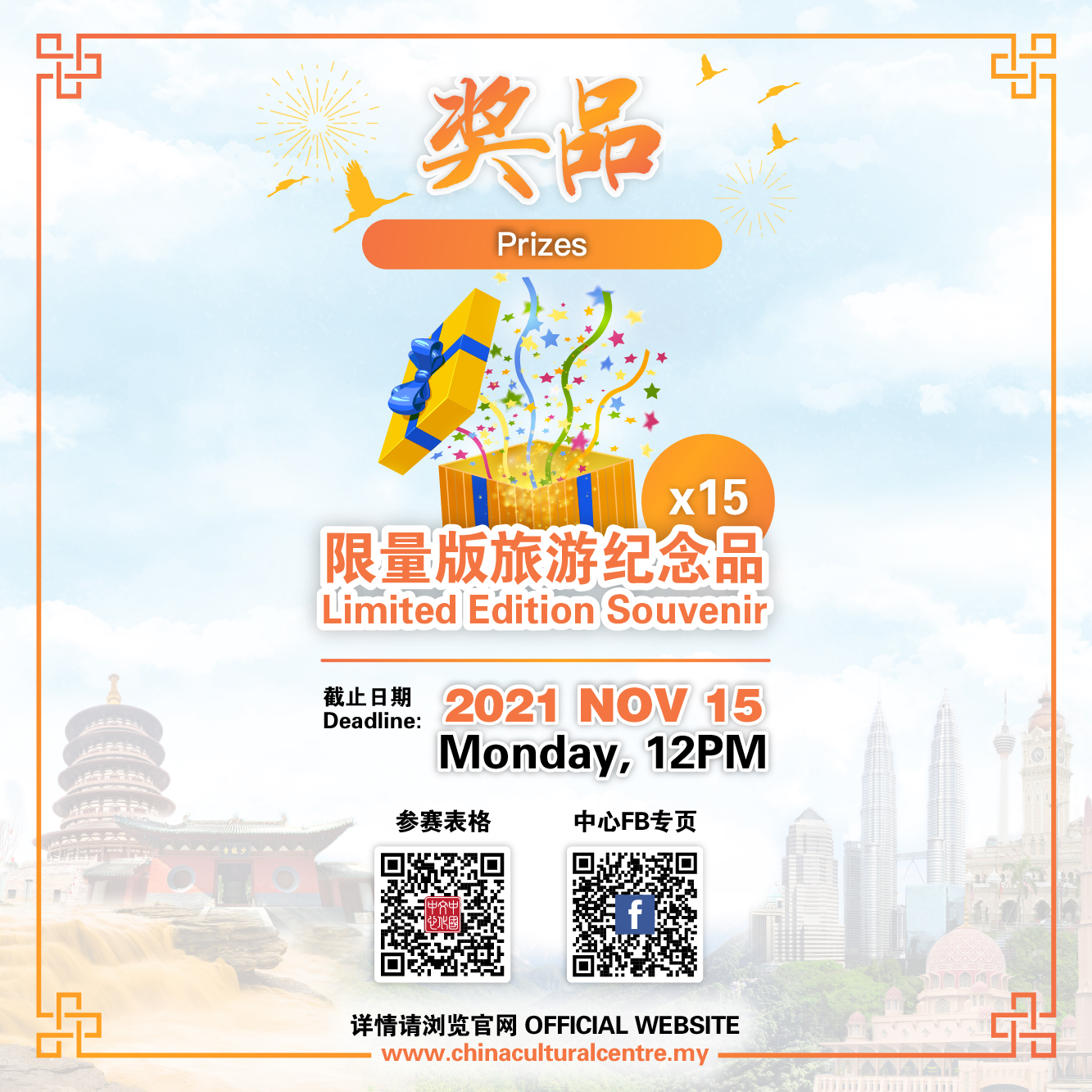 Information

Deadline: 2021 Nov 15, 12PM

Enquiry:
[email protected]