CHINESE INK PAINTING
Ink painting uses a brush that is dabbed in a mixture of ink and water. It is one type of painting being portrayed on fine writing papers. By way of a perfect blend of the mixture, brush painting can produce trailblazing artistic effects that readily express or capture the realm of imagery and conception intended.
Course Description
Chinese Ink Painting Class
Target Students: Children and adults who are keen toward arts and painting
Children Ink Painting (4 – 12 years old)
To guide and propagate the young's interest in brush painting with emphasis to facilitate their understanding of "pen brush". This not only serves to boost children's motor capability, but it also enhances their thinking faculty. This in turn helps to rev up their imagination and creativity, and strengthen control of their hands. As a result, all these would contribute positive effects on a child's developmental growth.
Adult Ink Painting (13 years and above)
Ink painting is the crème de la crème of China's confined yet definitive national paintings. Its basic brush painting comprises water and ink, in black and white. But in its advanced forms, multi-colored pencil drawn floral and avian paintings are another arts category which are also known as colored ink paintings. The special attributes of Chinese ink painting are: It looks real from near, and abstract from afar; amid amazing colors rich realms are richly depicted.
Course Information:
Date:

August 2020

Intake:

Minimum 5 pax, limit to 10 pax each class.

Session:

90 min. each lesson

Duration: 12 weeks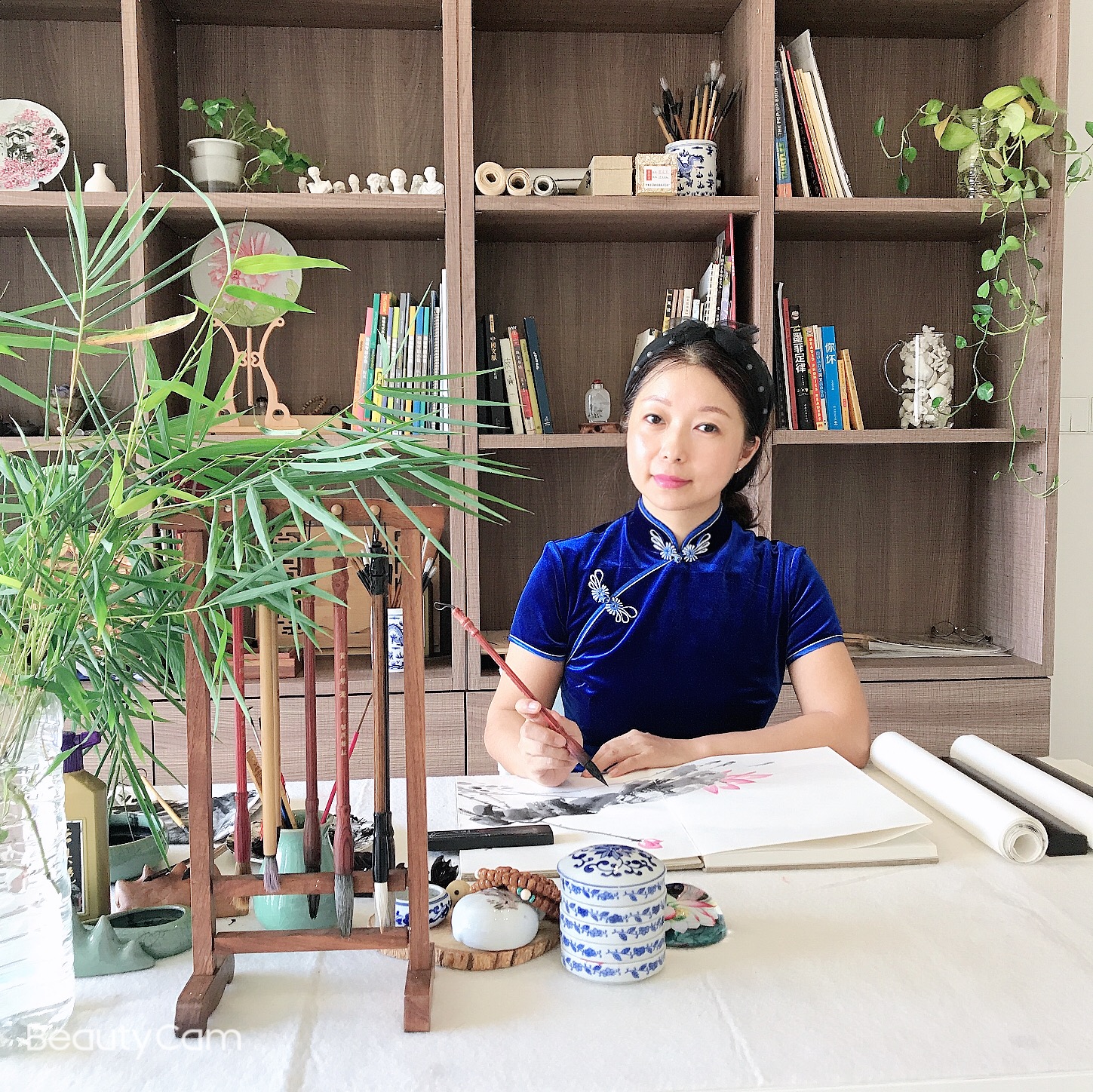 Ms Liu Li
– Graduated from Harbin Normal University, majored in fine arts
– Study the intangible cultural heritage of Chinese Ink painting
– Member of the Painting and calligraphy Education Committee of the Chinese Painting and Calligraphy Association and an evaluation teacher of Chinese painting and calligraphy grades.