The Opening Ceremony of"Beijing In The Eye" of Asean Friend Photo Exhibition Malaysia-China Exchange Seminar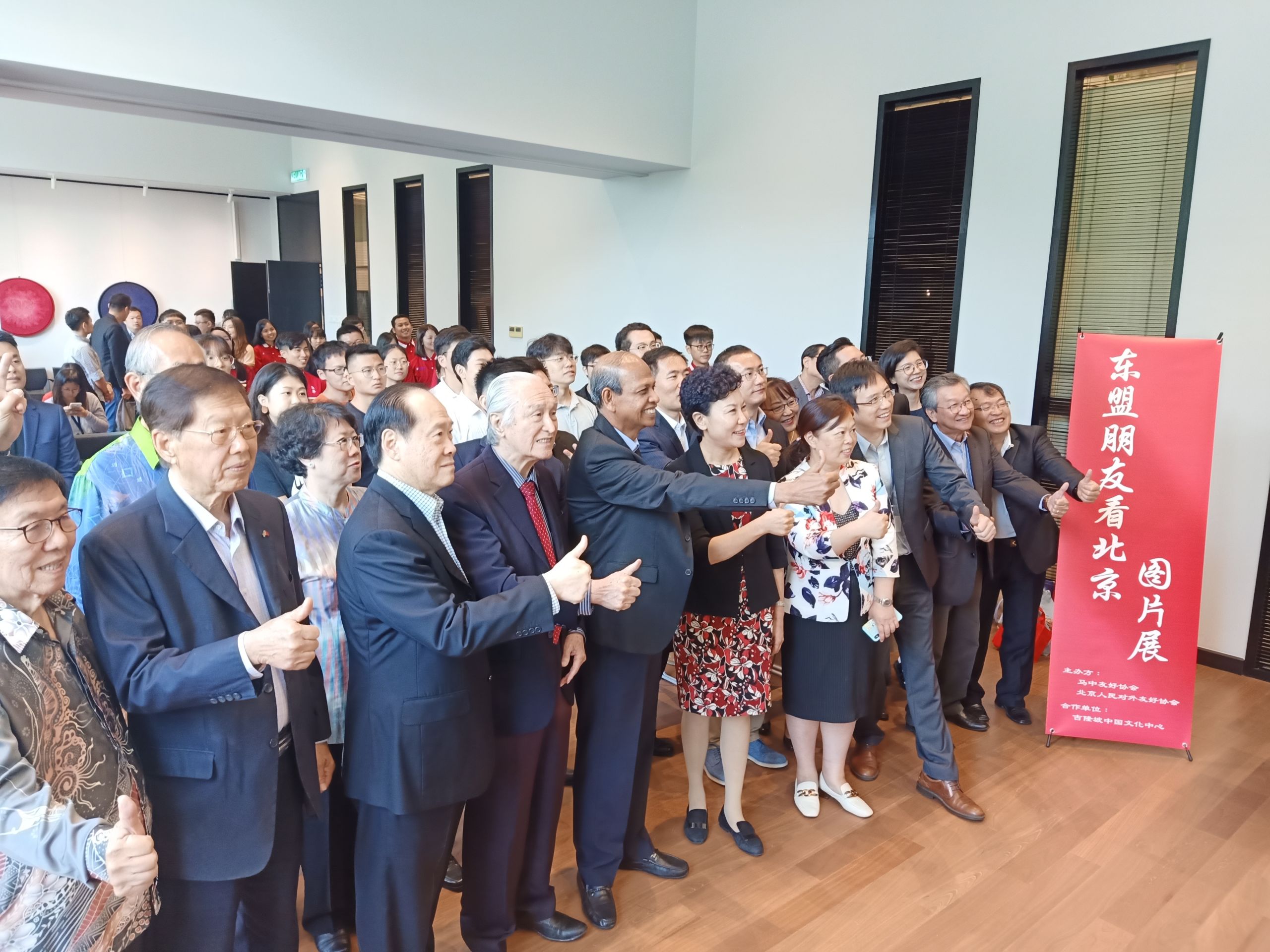 On November 16, the commemoration ceremony of the 45th anniversary of the establishment of diplomatic relations between China and Malaysia together with the opening ceremony of "ASEAN Allies Witnessing Beijing"-cum- China-Malaysia Youth Exchange Conference was held in China Cultural Centre in Kuala Lumpur (CCCKL) .
Messrs. Dato' Mohamed Abdul Majid Ahmad Khan, president of Malaysia-China Friendship Association, Hon. Teng Shengping, Vice Minister of Propaganda Department of Beijing Municipal Party Committee and director of the Capital Office of Spiritual Civilization unveiled the photography exhibition and delivered their speeches respectively.
In his speech, Dato' Majid said that the photography exhibition was a good milieu of enhancing cultural exchanges between Malaysia and China and it opened a window for Malaysian people to better understand Beijing. In the future, the Association would continue to carry out youth, science and technology, communication and other fields of exchange activities with Beijing, and build more bridges of friendly exchanges between the people of both countries.
In her speech, Hon. Teng Shengping said that China and ASEAN countries were connected via their landscapes (geography), and had a long history of friendly exchanges. In recent years, Beijing has proactively strengthened practical cooperation and friendly exchanges with cities across ASEAN countries in various fields, thus promoting people-to-people communication. It's hoped that through the holding of a photography exhibition could show ASEAN friends the new era of Beijing's rapid development and transformation. It not only afforded up-close understanding and feeling of the unique style and unique charm of Beijing, but also narrowed the distance between Beijing and ASEAN.
At the same time, she welcomed friends from ASEAN countries to make a trip to Beijing and take a look around as a means to constantly enhance the understanding and friendship between Beijing and ASEAN people, promote exchanges and cooperation between Beijing and ASEAN to a new level.
The event was co-organized by the Beijing People's Association for Friendship with Foreign Countries and the Malaysia-China Friendship Association. Some 40 photograph works on display at the exhibition were taken by ASEAN friends who had worked and studied in Beijing, and were carefully selected from the award-winning works of the City Association of Foreign Friends' "Beijing in the eyes of foreign friends" photography and cultural activities over the past decade.
40 photographic works covering the Great Wall, the Forbidden City, three mountains and five gardens and other natural scenery and places of interest in Beijing were on display. Besides, painting sculptures on daily lives of Beijing residents at work and learning were portrayed too. These works were focused on their themes, unique in perspectives and with contrasting styles. Through light and shadow, it furnished the narrative on the ever-evolving and rapid development of the Millennium ancient capital, Beijing. With the lens/cameras, the eternal moment of Beijing being honed and forging ahead as a modern international metropolis was captured in freeze frames.
Messrs. Zhang Jiexin, director of the China Cultural Centre in Kuala Lumpur, the coordinator of Malaysia-China Friendship Association and members of 2018 China-Malaysia Youth Exchange delegation together with more than 200 people from Malaysia and overseas Chinese took part in the event.