Beautiful China Culture And Tourism Promotion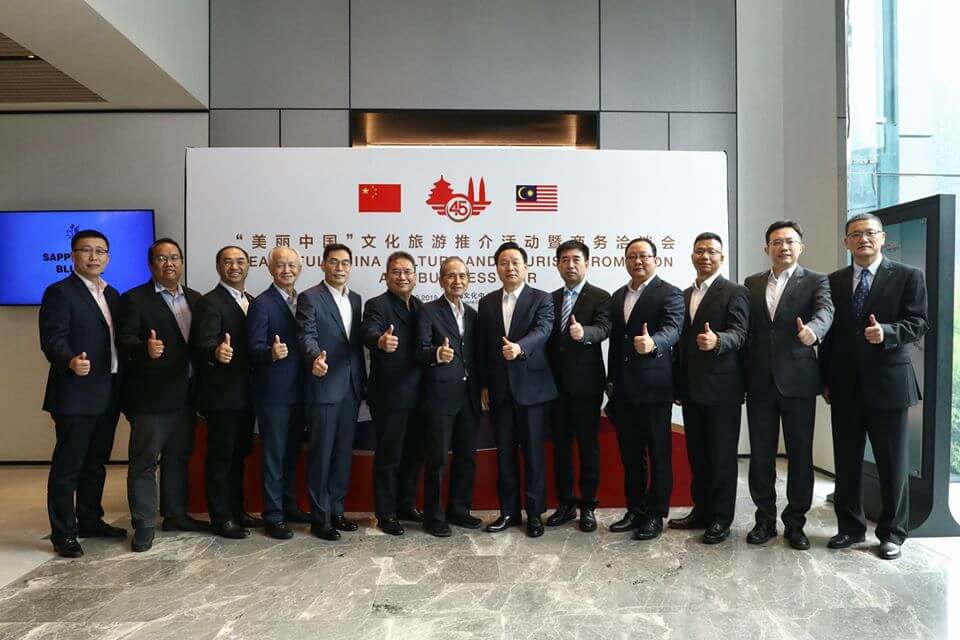 On September 21 afternoon, the Beautiful China Culture and Tourism Promotion organized by Ministry of Culture and Tourism of the People's Republic of China and Embassy of The People's Republic of China in Malaysia was held at China Cultural Centre in Kuala Lumpur (CCCKL).
The event received positive response from the tourism industries of China and Malaysia. From China side, Shandong and Xi'an cultural tourism authorities and related cultural tourism enterprises such as Ctrip, Tuniu Corporation and other online tourism enterprises were present. On the Malaysian front, some 20 counterpart travel agencies which were mainly engaged in China inbound-tourism business together and Malaysian representative offices of Air China, China Southern Airlines, China Eastern Airlines and Xiamen Airlines also took part in the event. A total of nearly 100 people invited came to partake the activities.
Messrs. Zhang XiLong, second-level Inspector of Ministry of Culture and Tourism of the People's Republic of China, Paul Paw Ngee Soon, hon. president-cum-advisor of Malaysia Chinese Tourism Association, Chay Ng, honorary president MCTA, Feng Jun, director of Cultural Department of Embassy of The People's Republic of China, Zhang JieXin, director of China Cultural Centre in Kuala Lumpur, and other guests attended the event.
Through the dissemination of promotional materials, PPT (PowerPoint) briefings, promotional video broadcasts and the likes, the Mainland domestic tourism enterprises focused on promoting the highlights of China-wide tourism as well as Qingdao, Nanjing, Huangshan, Xi'an including in-depth tourism products of 2nd and 3rd Tier China Tour Routes'. These activities were welcomed and recognized by the Malaysian tourism insiders. On business front discussions, two parties established contact, exchanged and explored on ways and means of cooperation. Incidentally, consensus on various forms of collaboration were achieved with bumper results.
Via the post-event media interview, Messrs. Zhang XiLong remarked that Malaysia was an important node of the Belt and Road countries. For many years both China and Malaysia had dual-directional exchanges with each other in quality tourism market. With the continuous improvement of tourism conditions in China, the aviation capacity between China and Malaysia could grow substantially which would provide more transportation support and more comfortable travel experience for China-bound Malaysian tourists. As 2020 was the year of Malaysia China year of culture and tourism, he hoped that market-oriented operations which were government-led and supported by corresponding enterprises' response, this opportunity would push joint cultural and tourism cooperation between the two countries to a new height level again.
At the evening, in conjunction with the celebration of the 45th anniversary of the establishment of diplomatic relations between China and Malaysia and the 70th anniversary of the founding of the People's Republic of China, the "Night of Chinese Culture and Tourism" was jointly organized in Kuala Lumpur byMinistry of Culture and Tourism of the People's Republic of China and Embassy of The People's Republic of China in Malaysia. Henan Shaolin martial arts and tai chi performance troupes presented magnificent performances for the Malaysian audience. Then the troupes would also move on to Teluk Intan (Teluk Anson) to hold a special night of cultural and tourism performance on the following day.