"Beautiful China · Amazing Ningxia": Culture And Tourism Promotion In Malaysia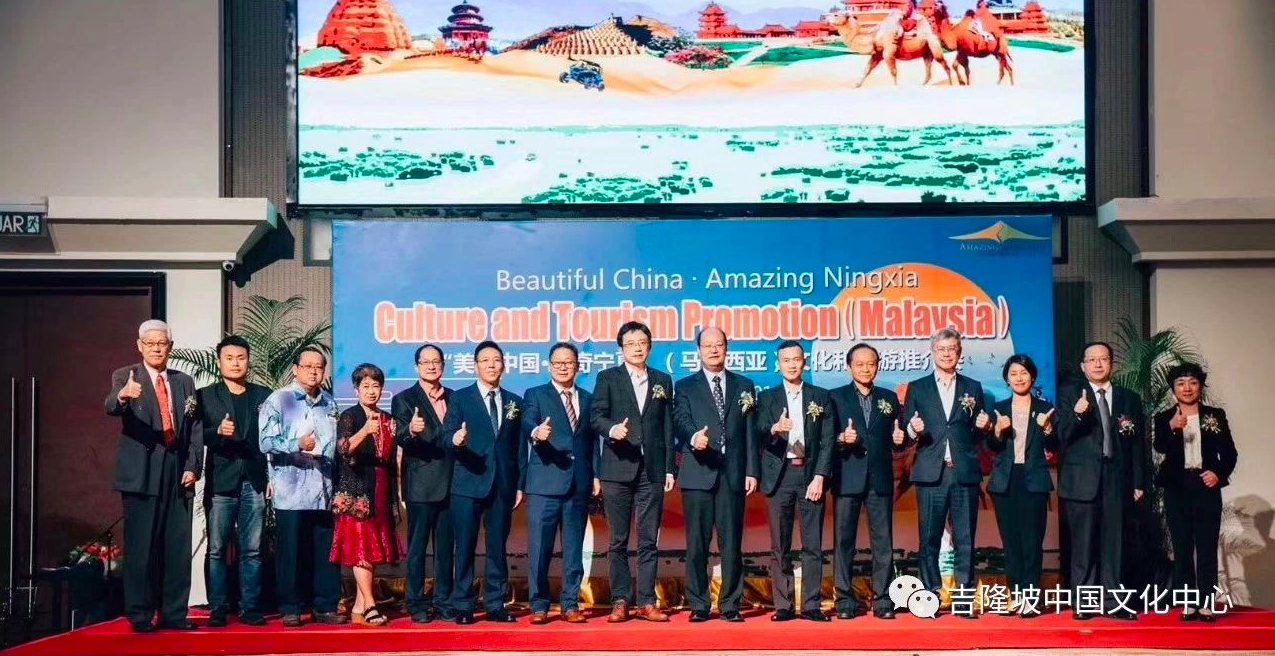 The "Beautiful China Amazing Ningxia" culture and tourism promotion was held on the evening of the 29th in Kuala Lumpur, Malaysia. The promotion activities centered on the theme of "All Round Beauty of Amazing Ningxia, Culture Tourism Advances Together" which displayed the amazing beauty of regions south of the Yangtze River.
At the promotion conference, Wan Xuedao, deputy director of the Department of culture and tourism of Ningxia Hui Autonomous Region said that Ningxia in recent years had taken numerous promotion measures for the Malaysian market played a very important role. From January to September 2019, Malaysian visitors to Ningxia Region increased by 85.4% year-on-year. Deputy director Chan Hon Mun, representative of the Malaysia Tourism Promotion Board also said that Ningxia and Malaysia Tourism resources, being very different but complementary entailed broad prospects for tourism exchange and cooperation. Therefore, the two sides would work together to seek common development.
In the presentation segment, the promoter untiringly gave all a beautiful flowing painting-like narrative on regions south of the Yangtze River. Ningxia travel agent furnished an elaborate and professional introduction on its numerous boutique product routes for their Malaysian counterparts. The guests present listened intently, infrequently jotted down notes and demonstrated great interest toward Ningxia tourism.
In order to further enhance the intuitive understanding and perception among Malaysian guests on Ningxia's rich cultural tourism resources, the promotion setting made use of some novel interactive booths, photo walls, pictorial exhibits and other forms of display. The guests all took pictures and expressed their desire to bring home "Ningxia Memory".
On the following day, deputy director Wan Xuedao led a delegation to visit the China Cultural Centre in Kuala Lumpur (CCCKL) and had a thorough exchange with Zhang Jiexin, the director of CCCKL on specific tourism planning for 2020. Deputy director Wan remarked that the trip gave him full confidence in tourism cooperation between Ningxia and Malaysia. Ningxia is a Hui (Muslim) Autonomous Region whereas Yinchuan is the most northwest city imbued with unique characteristics. They would bring a full range of comfort and surprises to Malay Muslim friends in terms of food, lodging, transportation and play. The two sides also reached various common consensus on future in-depth cooperation.
The "Beautiful China Amazing Ningxia" Culture And Tourism Southeast Asia market promotion activity series was organized by the Department of Culture and Tourism of Ningxia Hui Autonomous Region. Kuala Lumpur was the last stop after Singapore and Jakarta, Indonesia, thus marking the successful conclusion of the event.