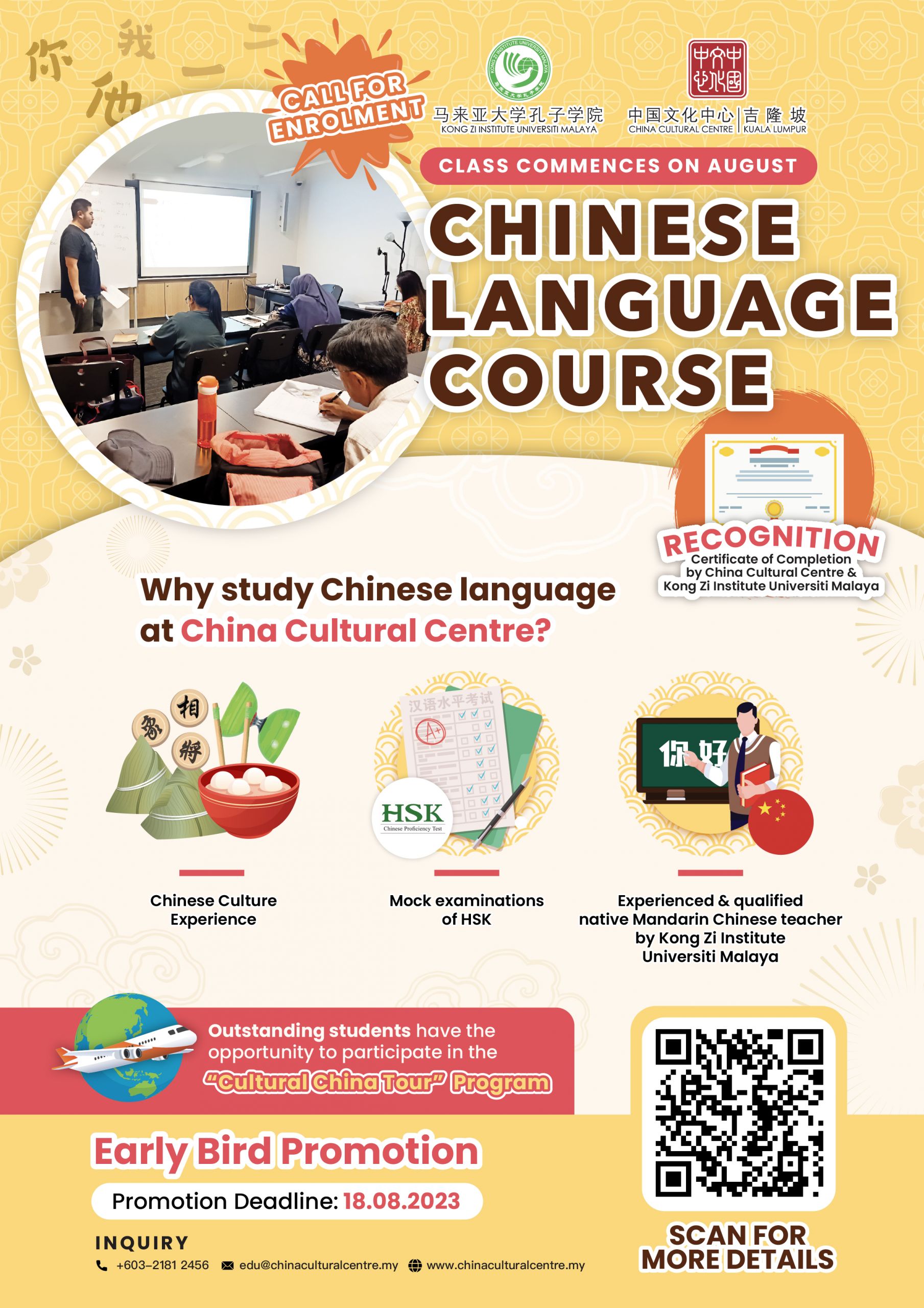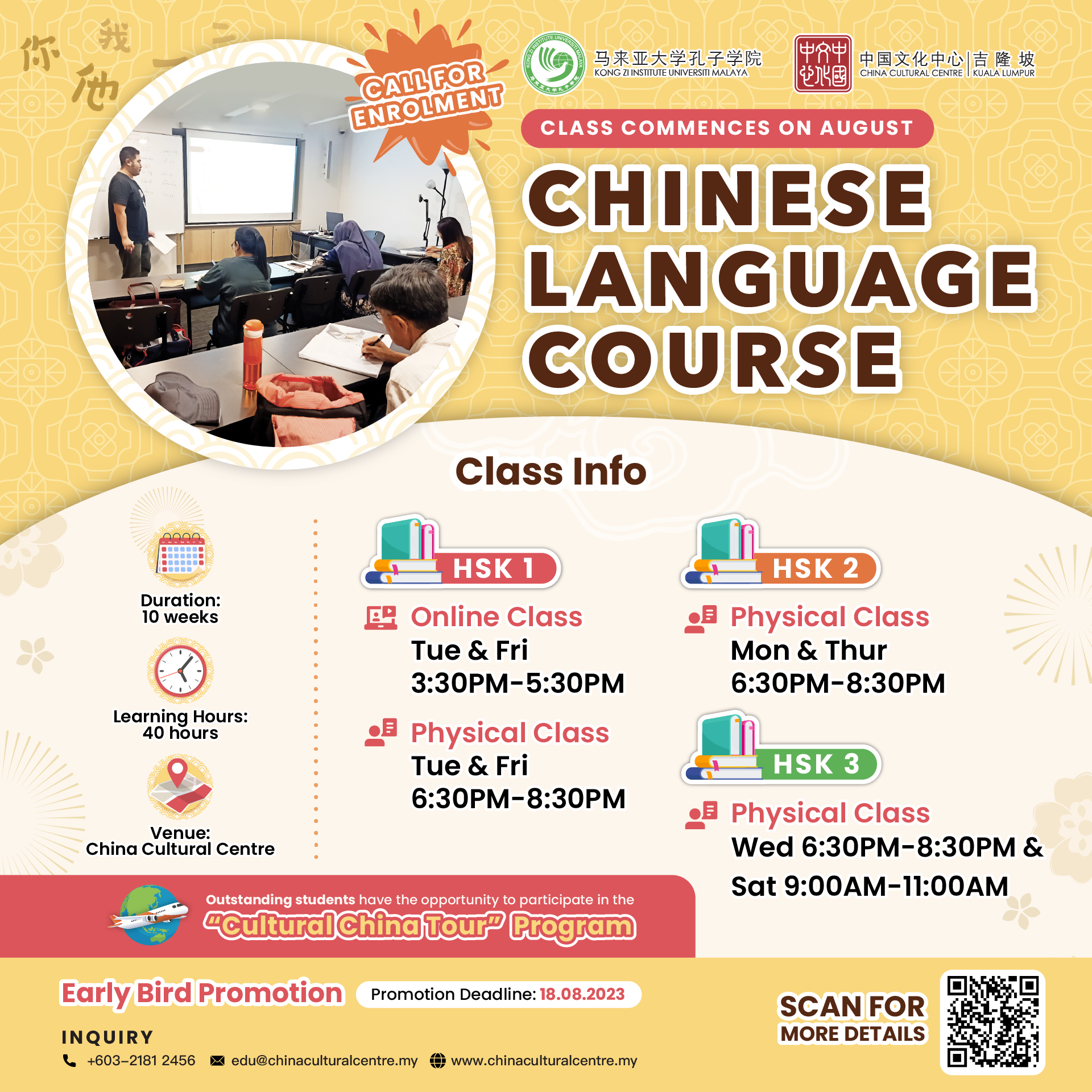 Chinese Language Course (HSK Level 1-3)
Every day, more and more people from the world over are beginning to deal with China, be it in the political arena, for work or for leisure. There is more reason than ever to learn and master the Chinese language.
China Cultural Centre in Kuala Lumpur offers the Mandarin Chinese Beginner Course, taught by professional Chinese language teachers. Teaching objectives are determined according to HSK (adult) test requirements.
HSK Level 1
Participants will be able to recognize very simple Chinese words and phrases, basic proficiency for communication and introduce yourself and others, as well as ask others about themselves.
HSK Level 2
Make yourself understood in simple, routine situations demanding an exchange of information on familiar and common topics.
HSK Level 3
Participants will be able to deal with most situations typically encountered when travelling in Chinese-speaking country.
Course details
Date: Start from August 2023
Duration: 10 weeks, 4 hours per week